In a deeply emotional news conference, a frustrated Oakland Police Chief said 911 response times would suffer and violent crimes would continue to soar after a decision by the city council to gut his budget last week by $17 million.
"Today, we find ourselves in a crisis," an exasperated Chief LeRonne Armstrong told reporters. "We see clearly that crime is out of control in the city of Oakland. And our response was for less police resources. But when city council members, the majority of them voted to defund this police department by an additional 17 million that was reduced from the police department's budget. It will have an impact. When you hear the statements from those that say, nothing will change. That is not true. Yes, it will."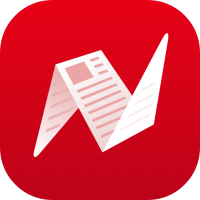 Armstrong said there were four homicides in the last three days, bringing the city's total to 65 for the year, representing a 90 percent increase compared to last year. Shootings are up over 70 percent in 2021. Robberies are up 11 percent, with around 1,300 so far reported. Carjackings are up nearly 88 percent, an alarming increase.
"We already have a tough time responding to the high number of calls that we get," he said. "This will make it tougher, having less officers in the field, particularly for marginalized communities like deep East Oakland, where we see two-thirds of our calls coming from. They will be impacted the most, and that concerns me."
Armstrong also warned about staffing in his department. At 714 officers, it is understaffed, overworked, and struggling to deal with the high amount of crime.
"The mayor's proposal was for six academies in a two-year period," he said. "The budget allowed for two academies a year. We graduated essentially 30 officers per Academy. That's 60 officers in a year period. And we were clear that our attrition rate is 5.5 officers, a month. That means that we are bringing in 60, but we are losing close to 65."
Oakland voters approved Measure Z in 2014 calling for minimum staffing for the force to be 678. The attrition rate may see the department falling below that figure.
"Our department is not growing," he added. "Our department is shrinking. So when you start with a number as low as 714, and you look at the attrition rates, and the number of officers that will bring into the building, you can see that before December of 2021 this department will be significantly below 700 There's no way around it."
Armstrong shared images of some of the people who were victims of homicide in Oakland. He stopped at a photo of LaShawn Buffin, 52, who was killed in East Oakland on January 19.
"This is my Godsister," he said, fighting back tears. "That means something to me."
He said Oaklanders, who are tired of crime, are calling on him to fight the violence.
"Saturday night, I went out to a scene of a young man that lost his life, and a lady yelled out the window, 'Do something about it,'" he said. "Without the resources, it makes it challenging to make Oakland safe, and more families find themselves dealing with trauma, find themselves dealing with putting the pieces together."
"When the yellow tape is gone, and when the streets are cleaned up, there is still hurt and pain and tragedy in our community," he said, a message clearly directed at the seven city council members who voted to defund the police budget.
"I hope that we can put politics aside and put public safety first."