All Tracy Ma was doing was walking home from her job as a housekeeper at San Francisco's Argonaut Hotel when she became the latest victim of a violent crime in the city.
Ma, 50, was hit by a speeding white SUV as she crossed the street at Beach St. and Columbus Ave. near Fisherman's Wharf at 5 p.m. on Monday, June 21. Police believe the occupants in the SUV had just carried out a rash of auto burglaries targeting cars parked in the tourist attraction and were fleeing from those thefts.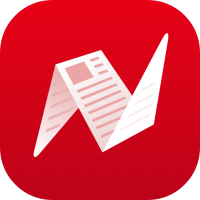 Ma was thrown 20 feet after being struck, her son told KPIX-TV. Some believe she was deliberately hit by the fleeing driver.
"The driver of the vehicle failed to stop and fled the scene," police said in a statement. "The pedestrian, an adult female, was transported to a local hospital with life-threatening injuries.
The SFPD Traffic Collision Investigation Unit (TCIU) is investigating. The vehicle, a white Infinity SUV with California license plate 7MJJ084 is also believed to have been involved in auto burglaries in the Fisherman's Wharf area prior to the hit and run incident."
On Tuesday, police upgraded Ma's condition to non-life threatening injuries — a welcome sign towards her recovery.
Colleagues at the Argonaut Hotel have set up a GoFundMe account that will help cover expenses related to this crime.
"Our colleague, Tracy (Qingwen) Ma, was seriously injured Monday afternoon when she was struck by a hit-and-run driver," wrote Stefan Műhle, area managing director of Argonaut Hotel "She is hospitalized and her family indicates she'll have a long recovery. We are thankful for the many Good Samaritans who rushed to Tracy's aid as well as the quick response by the San Francisco Police Department, San Francisco Fire Department, and the Emergency Medical Technicians who arrived on the scene."
Ma's son told KPIX-TV his mother has worked for the hotel for the last 15 years.
"Our community is coming together to help Tracy and her family," Műhle continued. "While her health insurance will cover her medical recovery, we want to ensure she's supported throughout this period and she knows how much we care for her."
Police are still searching for the white Infinity SUV, and distributed a photo of the car as it rounded the corner near Fisherman's Wharf. Despite having a license plate, police oftentimes are unable to track down the vehicle and its occupants because criminals will steal license plates from other cars and affix them to cars used in crimes.
Fisherman's Wharf and the Pier 39 area have turned into the epicenter of a worsening car break-in epidemic in San Francisco. Tourists are returning to the city, and so are car burglars who have brazenly targeted cars in broad daylight without fear of retribution.
According to the San Francisco Police Department, the number of auto burglaries in its Central District area — which encompasses the northwestern quadrant of the city and includes the Wharf and Pier 39 — went from 136 in the first week or so of May to 339 between May 10 to May 24, a two week period.
Business owners in the area say cars are being hit on a daily basis with little-to-no recourse.