In a blistering news conference, Oakland's Police Chief sharply criticized people who prevented ambulances and firefighters from treating gunshot victims during Saturday evening's mass shooting near Lake Merritt.
He also painted a troubling picture of the large crowd that assembled there: many of the people who came to Lake Merritt that evening were armed.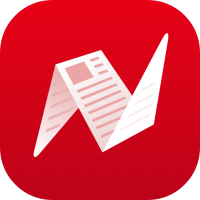 The shooting left one man dead, and seven others wounded near a Juneteenth celebration that had been taking place nearby.
"We also had groups of people that were very unsympathetic to the incident and the fact that we had several people shot and injured," Chief LeRonne Armstrong told reporters Monday. "We have people who continue to dance in and around the ambulances, preventing the ambulances from leaving the area to get people to the hospital so that they can be treated. But we also have some people that stood up, that actually helped out and help open up traffic. We thank them for their efforts. We appreciate those that stepped up and helped us get the emergency services that were needed to the victims that were suffering."
Video shared on social media showed members of the crowd surrounding one of the ambulances and dancing beside it. One man is seen jumping on top of the ambulance and dancing while others recorded him with cell phone cameras.
Paramedics are seen tending to one person who was wounded and was loading the victim onto a stretcher. Police identified the victims as five males and three females. The deceased victim was identified as a 22-year-old man from San Francisco.
Officers and first responders described a chaotic scene with some people running for cover, but others remaining in the street partying and celebrating after the gunfire.
"It was hard to get first responders into the area because of the congestion," Chief Armstrong said of the crowd, which numbered in the thousands. "Firefighters and ambulances that responded to this area — because of the amount of people — imposed extreme risks and hazards to those firefighters as well as those emergency responders."
Armstrong said police redeployed its sideshow detail to deal with the Lake Merritt incident. He said 60 police officers responded to the Lake at one point, and the department sought help from the California Highway Patrol.
"Immediately after the shooting officers observed two additional men that were running from the area," Armstrong said. "These men were arrested and two additional firearms were recovered. Again, these two individuals based on our investigation, do not appear to be associated with the actual shooting."
The Chief said the situation around the Lake Saturday evening was outright dangerous.
"There were a large number of firearms at the lake on that day," he said. "People continue to come to the city of Oakland, armed with firearms. We have to make sure in the city of Oakland, we're communicating that it is not okay to come to our city with guns to solve confrontations through the use of firearms."
Investigators believe a gang war in San Francisco motivated Saturday's mass shooting in Oakland.