A man acting erratically pointed a gun at a Highway Patrol Officer and an unarmed county park ranger and squeezed the trigger several times, the Sonoma County Sheriff's Office said.
Thankfully, the handgun did not have any bullets in it, authorities said.
In the heart of Wine Country, a dangerous confrontation between the armed man and law enforcement officers could have resulted in a deadly outcome on June 17, but "great courage" on the part of law enforcement brought the incident to a safe resolution.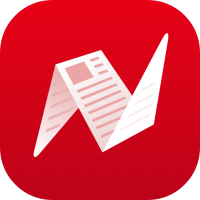 "Henry Morgan, 28, a transient, was arrested yesterday after a pursuit and pulling the trigger on a functional handgun while pointing it at a park ranger and peace officers," the Sonoma County Sheriff's Office stated in a press release. "Yesterday afternoon around 3:00 PM, Dispatch received multiple calls about a person causing a disturbance near Maxwell Farms Park. A CHP officer and County Park Ranger found the suspect with a knife, later identified as Morgan, in a fight with another man on Verano Avenue."
Deputies from the Sheriff's Office responded to the call.
"A deputy arrived. Shortly after, Morgan grabbed a handgun from the car and began waving it around and pointing it at the peace officers and ranger," the Sheriff's Office said. "He pulled the trigger multiple times, but the gun did not fire. He continued to point the gun at peace officers, pulling the trigger and pulling back the slide in an attempt to make the gunfire. Morgan was agitated, acting erratically, and did not comply with multiple commands as they tried to calm him down and get him to put down the gun. During the confrontation, he pointed the gun at a deputy and a park ranger and pulled the trigger, but the gun did not fire."
That's when Morgan gave up on using the gun - instead hopping back into his vehicle.
"Morgan then got in his car and led deputies on a short pursuit that ended at the dead-end of School Street," the Sheriff's Office continued. "He put the car in reverse towards a deputy's patrol car. The deputy rammed the car and pinned it so Morgan could no longer drive it. Morgan ran away and was taken into custody by CHP officers in the 400 block of Craig Avenue. Deputies found the gun in the car. They discovered the gun was real but unloaded. Morgan later threatened to kill a deputy."
The Sheriff's Office released a photograph of Morgan's damaged vehicle after it had been rammed by a Deputy's cruiser. The Sheriff also released a photograph of the handgun Morgan is accused of using. It shows no bullets in the clip.
"Deputies booked Morgan on felony attempted murder, felony resisting arrest, felony assault with a deadly weapon on a peace officer, felony evasion, felony prohibition on owning a firearm, felony vandalism, and misdemeanor brandishing a deadly weapon," the statement continued. "His bail is $1 million. We would like to thank our partners at County Regional Parks and the California Highway Patrol for their support and assistance with this call. We would also like to thank all the involved peace officers who showed great courage to resolve this situation peacefully. This was an extremely difficult situation. Fortunately, nobody was injured."