Home security camera captures a prowler crawling around on his hands and knees as he lurked around a home.
Vacaville Police Dept.
Police in a quiet Solano County city are searching for a prowler seen lurking around a home on a home security system. At one point, the portly-looking man gets on all fours and crawls around the patio.
"Help us identify this person!" Vacaville Police asked of its Facebook followers. "On Monday during the early morning hours, a video surveillance camera captured this man lurking around a residence in the 400 block of Lovers Lane. He was seen peeking into a window before slowly crawling on his hands and knees as if to avoid being seen."
Police said the same man also tried targeting other homes nearby.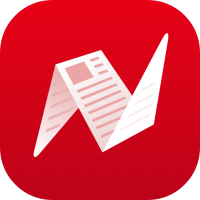 "We have learned there are at least two additional residents who captured the same person prowling around their homes at night," police continued. "If you recognize him or have any information, please contact Detective Yetter at 707-469-4846."
Authorities released a video of the prowler lurking around a home at night.
The police department runs a program that allows residents to set up a neighborhood watch program to deter crime from happening near their residences. Vacaville generally enjoys a low crime rate, so word of a prowler crawling around on private property has unsettled locals.
"Neighborhood Watch is your best defense against crime," according to Vacaville Police. "The reason why Neighborhood Watch works so well is that it trains community members on how to report and protect themselves from crime. It also fosters relationships that keep a neighborhood strong and keeps crime at bay. If you do not have an active group, now is the time to start! Arrange a meeting at a convenient time for you and your neighbors and make sure that the Crime Prevention officer is available to attend. That is it! The officer will email you invitations that you can give your neighbors to advertise the event."
Home protection has become a major concern for many Californians in the past year, particularly as images of looting and unrest have proliferated in many cities across the state.
State Farm Insurance recommends that homeowners be offensive about protecting their properties.
"Have automatic timers installed to turn lights on and off in different rooms at different times," the company recommends. "Consider timers or photocell controls to ensure your outdoor lighting is on from dusk to dawn. Or you can install motion-activated lighting, featuring sensors that turn on the lights only when motion is detected. You can even combine dusk-to-dawn and motion-activated lighting with Hi/Lo sensors. Always park your cars in the garage with the garage door shut. A burglar may otherwise notice a pattern that a closed garage door or no cars in the driveway means no one is home. Closing the garage door and having curtains or blinds on the garage windows also hides some of your belongings. Never leave notes on your door that can tip off burglars to your plans."
Vacaville Police maintain the best way homeowners can prevent crime is by banding together with fellow neighbors by establishing a vigilant neighborhood watch program.