Ditch the mask? Not so fast, says one influential California labor group.
Golden Gate Media
With California now fully reopened, is it time to ditch your masks?
Not so fast, said a prominent California labor group that represents 100,000 registered nurses across the state.
"Please, please just keep your masks on when you are indoors and in crowds," said Zenei Triunfo-Cortez, a registered nurse and a president of the California Nurses Association. "It's such a simple but effective way of preventing Covid-19. This pandemic is not over. We still have upwards of 10,000 new infections and hundreds of deaths per day. Not even half the U.S. population is fully vaccinated. And some of the new variants are highly contagious and incredibly troubling. Please keep on masking to protect yourselves and your families."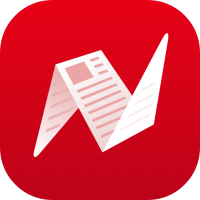 Many stores, gyms, and businesses have begun to relax masking requirements as the state fully opened its economy on June 15, lifting COVID-19 pandemic restrictions and eliminating capacity limits. For example, 24 Fitness said masks are now optional at its gyms. Vaccinations are steadily increasing across most California counties.
The state has the lowest infection rate in the United States.
Masks are still required in California workplaces, public transit, airports, on airplanes, schools, crowded outdoor events (for vaccinated and unvaccinated people), healthcare settings, shelters, prisons, and jails.
But CNA representatives said they're worried about what might happen when more people shed masks — particularly for those who have not been or are not eligible to be vaccinated.
"CNA has long advocated for an approach to controlling Covid-19 that follows the precautionary principle, which says it's best to take the safer route even before we know for sure whether something is harmful or not," the associated stated. "These latest moves by the state of California are motivated by politics, not the science about the virus. CNA asserts that vaccination is a critically important -- but only one part -- of a comprehensive infection control public health program."
The association identified three groups most at risk for being infected: kids under 12, the immunocompromised, and essential workers who tend to be disproportionately Black, Indigenous, and people of color.
"Because no vaccine is 100 percent effective and there are still many unknowns about the Covid-19 vaccines, including how long any immunity lasts, CNA advocates for practicing multiple measures of infection control as the safest and most effective," they added.
CNA criticized the Newsom Administration's overreliance on vaccinations as a method to stem COVID-19 infections. The association also raised concerns about people self-attesting to being vaccinated — when they may not actually be.
"This is not sound public health strategy," said Sandy Reding, RN and also a president of CNA. "And the burden should never fall upon essential workers, who have already borne a disproportionate share of infections and deaths, to be the vaccination police."
The state has made it clear that people who do choose to wear a mask should be entitled to services.
"No person can be prevented from wearing a mask as a condition of participation in an activity or entry into a business," according to the state's public health order.
"Nobody is forcing you to, but please just keep your masks on and avoid crowds," said Reding. "It's the safest thing to do for all Californians."