Walgreens has closed 17 stores in San Francisco. A viral video shows why that's happening.
Golden Gate Media
What is going on in San Francisco?
A shocking video tweeted on Monday, June 14 shows a thief swiping bottles of shampoo and other goods from a San Francisco Walgreens pharmacy as shoppers and a security guard recorded the inexplicable scene with their cell phones.
The brazen incident — which is being shared widely on social media — is the latest in a long string of unchecked retail crimes that have become a daily occurrence in San Francisco. The repeated thefts have led to the closures of Walgreens and CVS stores throughout the city and barren shelves at the locations that are still open.
Stores have chosen not to restock shelves after thieves come in and loot them clean.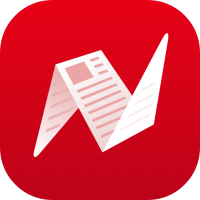 The Monday theft happened at the Walgreens store at Gough and Fell St. in broad daylight, according to the original tweet. The video shows the thief emptying the contents of the shelf into a black garbage bag. The thief then hops on a Lyft rental bike and rides out the store's front doors casually and nonchalantly.
The security guard briefly tries to intervene by grabbing the garbage bag, but the thief hangs onto his loot, calmly rolling out the front doors of the pharmacy on the rental bike.
Guards and employees have been told not to intervene in such thefts as companies have expressed concerns about liability if someone gets hurt — including the thieves.
Shoppers who witnessed the theft were visibly outraged.
"No consequences," read a hashtag on the Twitter post.
"San Francisco is the epicenter of organized retail crime in the country," Brendan Dugan, CVS Pharmacy's director of Organized Retail Crime and Corporate Investigations told a Board of Supervisors committee May 13.
According to statistics presented during that meeting, Walgreens spends 35 times more than its average on security for its San Francisco stores, pouring about $10 million dollars on security in its stores to protect merchandise and employees — a whopping amount, according to company statistics presented during the meeting.
"Traditional guard service has become ineffective," Walgreens said of its San Francisco locations. Walgreens and CVS both employ uniformed San Francisco Police Officers to maintain a presence at many stores. To reduce liability to the company, guards are frequently instructed to observe and report incidents rather than physically intervene. Many stores have "no chase" policies, forbidding staff from running after thieves once they've left the store.
Walgreens notes 14 of its top 20 stores for security calls nationwide are in San Francisco. Being employed at a San Francisco Walgreens is also dangerous, with employees being subjected to threats 30 times above the chain's average.
"The numbers speak for themselves," San Francisco Supervisor Ahsha Safai tweeted last month. "While sales remain relatively similar across urban markets - theft, shrink, and workplace threats are through the roof despite an exponentially larger investment in security. 85 percent of this is organized crime according to the drugstores."
The unchecked theft could result in more pharmacies closing in San Francisco forcing residents — particularly those who are elderly and mobility impaired — to go further for vital medicine, groceries, and household needs.
"Organized retail theft is causing SF anchor drugstores and businesses to leave the city at an alarming rate," Safai added. "We've lost 17 Walgreens to closure in the past 2 years."