A reporter from KRON was attacked by a disheveled-looking individual while live on television on the evening of Sunday, June 14 — right in front of San Francisco's Hall of Justice.
A clip of the incident was tweeted by the user Asian Crime Report showing the unsettling moment.
Reporter Amanda Hari was reporting on a 10-year-old Yorkshire terrier who was reunited with his owners after he was dognapped by car burglars near San Francisco's Fisherman's Wharf neighborhood last week, one of the dozens of auto burglaries in the area that was reported in one week alone.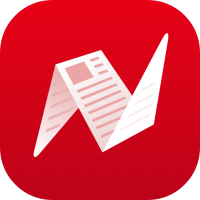 A man strutted up behind Hari, muttered indiscernible words, and pushed the reporter as she was delivering her live report about what was supposed to be a happy reunion between Leo the dog and his relieved owners.
"You okay Amanda?" asked one of the anchors, after she was shoved.
"I am, yep," she replies while maintaining her composure.
"Okay, we just want to make sure," the other anchor replies.
"We'll see you back live later, take it easy," the first anchor adds.
The attack unsettled Hari's co-workers.
"Omg everyone send good vibes to KRON 4 News reporter Amanda Hari!!!" tweeted fellow colleague Kylen Mills. "She just got shoved in the back by a disheveled looking man on live TV while reporting in San Francisco. I snapped this moments after, she kept such a brave face. Nowhere is safe in SF anymore for TV crews."
"Thank you everyone for the concern and messages—I'm rattled but physically I am okay," Hari tweeted after the incident. "I feel all your positive energy—thanks again!"
It is unclear whether Hari called police after the incident to file a report, or if an arrest was made following the live on-air verbal and physical assault.
Television news crews have been repeatedly targeted by violent actors, armed robbers, and other criminals while out doing their jobs in the San Francisco Bay Area.
Earlier this year, a photographer from KPIX was robbed of his camera equipment at gunpoint twice in a month.
"For the second time in two months, a KPIX 5 journalist was the victim of a crime while on the job," the television station said in a May 2021 online story. "The reporter and his security guard were near Stow Lake in San Francisco's Golden Gate Park on Wednesday when the two were pepper-sprayed during an attempted robbery of the reporter's video camera."
The same photographer was robbed a month prior while reporting on an uptick of robberies and car break-ins at San Francisco's Twin Peaks area.
He escaped without injury in both incidents, according to the TV station. Arrests were made in at least one of the incidents, according to San Francisco Police.
TV companies have resorted to dispatching armed guards while covering stories throughout the San Francisco Bay Area. It is unknown whether a guard was accompanying Hari, who did her report from the steps of the Hall of Justice, where there are normally many police officers and sheriff's deputies.