Pile upon pile of shattered auto glass litter a popular parking lot in a touristy part of the Bay Area.
Golden Gate Media
In a nondescript parking lot located in San Francisco's Pier 39 area, pile upon pile of shattered auto glass litter every other parking stall.
Golden Gate Media counted at least seven such piles of shattered car windows on a foggy evening in early June, with each pile representing yet another vehicle that had been broken into in San Francisco — a city besieged by auto burglaries. This was just in one parking lot in the city.
Fisherman's Wharf and the Pier 39 area have turned into the epicenter of a worsening epidemic in San Francisco. Tourists are returning to the city, and so are car burglars who have brazenly targeted cars in broad daylight without fear of retribution.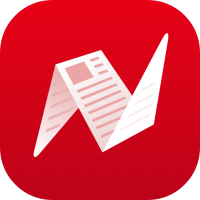 According to the San Francisco Police Department, the number of auto burglaries in its Central District area — which encompasses the northwestern quadrant of the city — went from 136 in the first week or so of May to 339 between May 10 to May 24, a two week period.
That's a 150 percent increase week-over-week, a staggering figure that police fear will get worse as more tourists return to the city over the summer months. In an accompanying map, every street block near Fisherman's Wharf and Pier 39 had been targeted by car burglars in that time frame.
Police have made some progress apprehending auto burglars — but arrests are few and far between.
"On May 17, at approximately 7:50 p.m., a male suspect used burglary tools to break into a parked Mercedes Benz on the 1100 block of Larkin Street, in order to steal items inside," according to a police recap of the incident. "Three bystanders witnessed this crime and detained the suspect until police arrived. A thorough police investigation revealed that the suspect had an extensive criminal history including several arrests for burglary. A records check also revealed the suspect had an active Criminal Stay Sway Order from the location of where this incident took place. The suspect was arrested and charged with numerous crimes including burglary (2nd degree), possession of burglary tools, possession of stolen property, and violation of the Criminal Stay Away Order."
In another incident, police said a car burglar stole a visiting couple's pet 10-year-old Yorkshire terrier after bashing in a window and stealing a carrying case that had the dog inside.
The couple, from Stockton, had been in town seeing the sights when criminals went after what they left in their car.
After bashing in a window, they dognapped Leo.
"On June 10, at approximately 10:15 p.m., San Francisco Police officers assigned to the Central Police District met with the victim of an auto burglary at Central Station," police stated. "The victims told officers that they had parked their Lexus sedan on North Point Street near Powell Street, leaving their dog, 'Leo' inside the car. When they returned, they found that an unknown suspect had broken a window and stolen Leo who was in a soft, nylon-style dog carrier. The suspect(s) also stole a suitcase."
The dog was recovered Sunday, June 13, after someone reported buying a 10-year-old dog in Oakland that matched the description of Leo. The suspects are not in custody.