It has happened again. 
A team of robbers stormed a luxury goods store in Santa Clara County in a "grab-and-run" theft that stunned shoppers.
"A coordinated group of eleven suspects ran into the open Louis Vuitton store on Monday afternoon at Stanford Shopping Center, escaping with more than $100,000 in handbags,"  police in Palo Alto stated. "The suspects caused no injuries, and no weapons were used. The suspects are at large."
The robbery happened Monday, June 7, 2021, at about 5:30 p.m.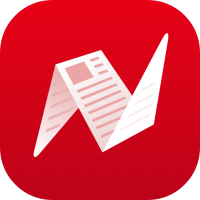 "Our 24-hour dispatch center received a call from a witness reporting that a large group of suspects had just committed a shoplift from the Louis Vuitton store at Stanford Shopping Center at 180 El Camino Real," the department stated. "Officers responded immediately but the suspects had already fled in vehicles. The investigation revealed that eleven unarmed suspects entered the open store and grabbed 36 handbags. They exited the store quickly, ran through the mall, and fled in five vehicles prior to police arrival. The total value of the stolen handbags was more than $100,000."
This is the second such robbery to happen at the Stanford Shopping Center in a matter of weeks. 
"Witnesses could only describe the suspects as black males and females, possibly in their late teens or early twenties," police stated. "The suspects were wearing face coverings. Witnesses reported the suspects left in five vehicles (a gray Lexus sedan, a gray Infinity sport utility vehicle, a white Audi sedan, a black four-door Hyundai sedan, and a red two-door Honda sedan).  Police will not be releasing any video surveillance of the incident. A witness was able to photograph one of the suspects as she fled through the mall carrying stolen handbags."
Police released two blurry images that were taken by the witness showing one of the suspects running with the loot.
"Officers are actively investigating this case, to include working with regional partners to see if the same group of suspects may be connected to any similar burglary shoplifts in other cities," police added. "While similar to a case that occurred in Palo Alto at Neiman Marcus on May 19, the vehicles used in that incident were different."
In that incident, ten unarmed subjects barged into the store and grabbed 43 handbags. They ran away into getaway cars before police arrived. The estimated loss in that theft was put at $150,000. 
In April, a roving caravan of looters broke into a Game Stop store in Emeryville, making off with goods. One man was arrested in that incident. San Leandro Police said they successfully thwarted plans for mass looting in that city the same day.
The grab-and-run robberies have intensified in recent years. In San Francisco, pharmacy executives with Walgreens and CVS said it would close additional stores in the city because of unchecked retail theft plaguing locations there.
Luxury retail stores in San Francisco's Union Square area have gone to permanently locking front doors and only allowing a few shoppers in at a time with an escort, making it harder for thieves to run away with goods. 
People with information about the Palo Alto thefts are asked to call the police dispatch center at (650) 329-2413.  Anonymous tips can be e-mailed to paloalto@tipnow.org.