Bay Area residents are fighting off another type of crime: an explosion of snatch-and-grab jewelry robberies that has so far victimized locals in at least two counties.
The crimes have mainly targeted the elderly in suburban neighborhoods where locals generally feel at ease when going for leisurely weeknight walks.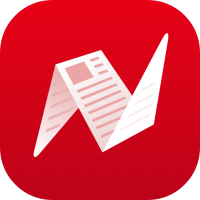 Police in San Jose released security camera images of one such robber who stole from his victim on Memorial Day, May 31, at 6:15 p.m. in a quiet residential neighborhood near the 4900 block of Miramar Ave.
"The victim was walking when the suspect approached and forcibly stole jewelry from the victim's wrists," police stated. "The suspect ran to a nearby vehicle and drove away onto Stevens Creek Boulevard in an unknown direction. The victim sustained injuries including scratches, bruising and swelling to both wrists."
Luckily, responding officers were able to get a video of the entire robbery off a neighbor's security camera network. They released photos of the robber and his getaway car.
"The suspect is described as a light-complected White or Hispanic male in his late teens or early twenties," police stated. "He is approximately 5'-5" to 5'-8" tall with a stocky or muscular build. The suspect has short brown hair and was last seen wearing a white t-shirt, light blue jeans, and white and black sneakers. The suspect vehicle was a newer dark-colored BMW sedan."
A rash of robberies with a different M.O. has also been reported north of San Jose in Fremont.
"Over the past two weeks, the Fremont Police Department has responded to four jewelry snatch robberies," a spokesperson stated there. "In three of these four robberies suspects have targeted elderly community members walking alone. In most incidents, the suspect asks for directions or says it's their birthday and would like to donate or give the victims a gift. The suspect will put on costume jewelry on the victim while simultaneously taking the victim's real jewelry."
One such incident happened on May 21 where the robber left something behind after taking jewelry from the victim.
"A robbery occurred in the area of Kansas Way and Ursa Dr.," police stated in a weekly crime summary.
"An elderly victim was walking in the area when a woman approached her, grabbed her arms, and forcibly removed her jewelry while replacing it with fake jewelry. The suspect fled the scene in a dark-colored vehicle."
Police said they were still investigating each incident to determine if the crimes were linked. They issued a number of recommendations to help locals stay safe.
"When walking outdoors, don't carry large quantities of money or wear expensive jewelry," police stated. "Even if your necklace is concealed, it may still be possible for a suspect to see the shimmer from your neckline. Be aware of your surroundings.  Pay attention and take notice of people following behind you, watching you from their vehicle as you walk or shoulder surfing you at a bank or retail establishment."
Police also recommended walking with others and refraining from using cell phones or other distractions so you can be alert for suspicious activity.