Several shocking attacks have targeted Bay Area police officers in recent weeks, raising troubling concerns about emboldened criminals carrying out more egregious acts of violence.
One incident happened on June 4 at 11:45 a.m. to a Livermore Police motorcycle officer who pulled over a large truck on northbound Isabel Ave. between Interstate 580 and Portola Ave.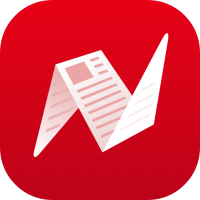 "The officer stopped the suspect vehicle for a vehicle code violation and the suspect driver yielded to the side of the road," Livermore Police stated. "Just as the officer was beginning to dismount his motorcycle, the suspect driver abruptly put the truck into reverse and accelerated at a high rate of speed backward directly at the Officer and his motorcycle, leaving tire skid marks on the roadway. The officer was forced to jump from his motorcycle into an oncoming lane of traffic on Isabel Ave, narrowly escaping the blatant attack and the potential of being struck by passing traffic."
Police released a photograph of a maroon truck that hit the officer's motorcycle, damaging and disabling it.
"The suspect vehicle fled the scene," police stated "Other LPD Officers responding for emergency assistance to the injured Officer located and pursued the suspect vehicle as it was fleeing. The vehicle pursuit was ultimately canceled due to safety concerns for the public and Officers involved. The suspects and suspect vehicle are currently still outstanding."
The truck involved is described as a brown Toyota Tundra with an extended crew cab. The officer was taken to the hospital where he was treated and released.
"This act of violence against our officer is absolutely unacceptable," said Livermore Police Chief Jeremy Young. "Our officers put their lives on the line for our community and an attack on an officer is an attack on our community. We will work tirelessly to bring this offender to justice."
In a separate incident in San Jose on June 5, police arrested Sean Williams, 33, of San Jose on suspicion of assaulting a police officer who responded to a report of a person suffering from a mental health crisis.
"After taking the male into custody one of the officers realized he had been stabbed," police stated. "The knife was recovered at the scene. The injured officer was transported to a local hospital with a moderate, non-life-threatening injury. He was discharged from the hospital after receiving treatment."
In an earlier incident, a San Francisco Police officer was violent attacked by an obese homeless man she was trying to arrest in the city's Chinatown neighborhood. The incident was captured on security cameras nearby.
The man, identified as 33-year-old Gerardo Contreras, was heard spewing anti-Asian statements when the officer, who was of Asian descent, tried detaining him.
After a minutes-long tussle where Contreras is seen wrestling with the officer on the ground, bystanders jumped in to help the officer, who sustained minor injuries in the broad daylight scuffle.
"We've seen a rise in violent attacks by homeless individuals, including attacks on police officers," the San Francisco Police Officers' Association stated. "We are deeply grateful to these citizens who rushed to our officer's aide. Our staffing shortage left this officer working alone instead of with a partner."
The police union blamed local politicians, the police department leadership, and District Attorney Chesa Boudin for the troubling attack against the officer.
"Here locally the cops just do not feel supported – by our command staff, which is 22-person strong right now," SFPOA President Tony Montoya told FOX News earlier this month."And they don't feel supported by their elected officials. So if you add all those factors in, it's not really great material for a recruiting poster."
In Oakland, its police department is struggling to combat rising violent crime in that city. Officers have complained that present criminals are frequently better armed, more violent, and less discerning about their victims.
"Oakland's Police Officers are working hard to stem the staggering increase in violence in our city, but our numbers are falling," said Sgt. Barry Donelan, president of the Oakland Police Officers' Association. "The citizens of Oakland need to wake up city leaders to what is going on in the streets, which is bloodshed, violence, broken lives, and fear."