Armed carjackings have surged in one Bay Area city, jumping at least 215 percent year-over-year.
Oakland Police Photo
Armed carjackings in Oakland have more than doubled in 2021, police said on June 2. The ambushes are part of an alarming increase in violent crime that has afflicted every neighborhood in the East Bay city.
"As of Sunday, there were 200 carjackings in Oakland, compared to only 93 at the same time last year," Oakland Police stated. "Add to that, more than a half dozen carjacking robberies throughout Oakland since Monday. Many of these incidents appear to be crimes of opportunity, where the stolen vehicles are used in other criminal acts like residential robberies and theft of personal belongings. Often, multiple suspects are involved in committing these crimes."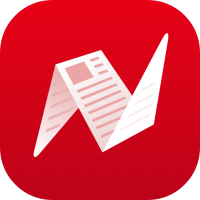 The increase represents a 215 percent jump in armed carjackings. Police described the violent scenarios where unsuspecting motorists have been targeted by gunmen who go after their targets in a matter of seconds.
"In some cases, victims have reported that they are sitting in their vehicles when they are confronted by armed individuals," police stated. "In the past, there have been reported cases of individuals approaching victims in their vehicles at stoplights or stop signs. The individuals have broken the victim's window and tried to take their property (purses, laptops, and cellphones sitting on the seats)."
Similar armed carjackings have happened elsewhere around the Bay Area in San Francisco, Berkeley, Antioch, San Jose, and Contra Costa County. But no other cities have the crimes surged to such troubling and alarming rates as they have in Oakland.
"There are also reports of individuals intentionally crashing their vehicles into a victim's vehicle," police added. "When the victim attempts to exchange information, the suspects steal their vehicle. The investigations are ongoing and anyone with information is asked to contact the Robbery Unit at (510) 238-3326."
Other violent crimes, including murders, shootings, assaults, and armed robberies are surging in Oakland in 2021. The union representing Oakland Police officers released paid advertisements this week urging city residents to reach out to their elected officials to tell them not to back "Defund the Police" efforts to gut the department's budget and trim the number of rank-and-file officers. The Oakland City Council in May voted unanimously to endorse a sweeping package of recommendations that would cut the police budget and transition duties away from the department.
The Oakland Police Officers' Association said staffing within the department is falling to critically low levels with officers retiring or finding new jobs with other agencies.
"Oakland's Police Officers are working hard to stem the staggering increase in violence in our city, but our numbers are falling," said Oakland Police Sgt. Barry Donelan, president of the association. "The citizens of Oakland need to wake up city leaders to what is going on in the streets, which is bloodshed, violence, broken lives, and fear."
"Let your Council Member know that your personal safety, the safety of our community, and the security of the less fortunate, are dependent upon removing firearms from our streets, stopping violence, preventing theft, and stopping the wholesale destruction of our community," the advertisement says.   
Follow us for more reporting like this. In-depth, informative, and provocative news and information for the San Francisco Bay Area.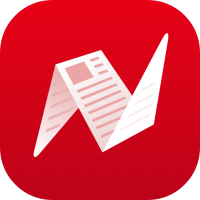 ...