A Bay Area mother plans to protest drug dealers in San Francisco's Tenderloin District May 26.
San Francisco Police Photo
A Bay Area mother will protest drug dealers who sell illegal narcotics in San Francisco's Tenderloin neighborhood to draw attention and action to confront the region's opioid crisis.
Jacqui Berlinn, of Livermore, fears her son Corey will die from a fentanyl overdose, so she has organized a lunchtime protest on Wednesday, May 26, to call attention to the crisis and urge local elected officials to confront a problem that is expected to claim a record number of lives in San Francisco in 2021.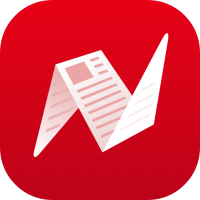 "I used to hide my story out of shame," Berlinn writes in a heartfelt open letter posted on her website. "But I realized a few years ago that remaining silent didn't help my son or myself. Corey is one of over 100,000 unsheltered homeless people in California. Many are suffering addiction to fentanyl and other hard drugs. Corey has been homeless and addicted to heroin and now fentanyl in the San Francisco Bay Area for 10 years. He has nearly died three times on the street. Twice he was stabbed and recently he suffered a deep infection."
"The only way Corey will be able to escape his addiction is if he arrested, taken to court, and sentenced to mandatory drug treatment as an alternative to jail," she adds. "But California's laws no longer allow that. It's true that a lot of the war on drugs did more harm than good. But we have swung too far in the other direction. We have no other way to save our son from potential death. Corey could overdose and die from fentanyl or be killed in some other way. We are desperate for action. And so from 11:30 am to 1:30 pm on Wednesday, May 26, 2021, I am going to protest the drug dealers who sell to him at Turk and Hyde Streets, in front of the mini-park, in the Tenderloin neighborhood of San Francisco."
San Francisco's Tenderloin district has become the epicenter of the Bay Area narcotics trade. It is very common to see drug transactions happen at all hours of the day. San Francisco Fire Department paramedics routinely respond to overdose calls in the area. Oftentimes, they are unable to resuscitate a patient who has overdosed.
"The protest is my cry for help, and for action," Berlinn said. "I know other parents, relatives, and friends of homeless people suffering from addiction also want to see change."
Berlinn said she is desperate for a change so she can save the life of her son and many others who find themselves in a similar situation.
"I want California Governor Gavin Newsom to lead the effort to restore mandatory drug treatment as an alternative to jail for people who break the law," she said. "I want San Francisco Mayor Breed to break up the open-air drug scene. And I want the drug dealers to stop selling dangerous drugs."
"San Francisco makes it too easy to be addicted to hard drugs," Berlinn writes. "There needs to be pressure on addicts like my son to get clean, or they won't."