Illegal sideshows that draw huge crowds of unruly spectators to watch cars take over city streets to spin donuts in the middle of intersections have invaded Bay Area suburbs in recent months.
The stunts have alarmed residents of sleepy bedroom communities and burdened law enforcement agencies who lack the large number of officers needed to confront gigantic crowds who are often unruly and hostile.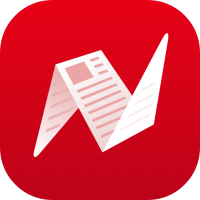 "There was a large-scale sideshow in East Contra Costa County that touched the cities of Antioch, Pittsburg, Oakley, and Brentwood for several hours last night," Antioch Police wrote on May 23. "While we were able to head off several of the participants before anything could get started, eventually the crowd was able to overtake the intersection of Auto Center Dr. and W. 10th St. with several hundred vehicles and spectators. Mutual aid was requested due to the large numbers involved, and eventually, officers from the Pittsburg Police, Brentwood Police, and Sheriff's Office responded and we were able to disperse the crowd. Over the course of the next several hours, other smaller sideshows popped up in Antioch and surrounding cities until the early morning hours."
Sideshows are now popping up in Eastern Contra Costa County, Southern Alameda County, and parts of San Jose. Once relegated to Oakland and San Francisco, the illegal demonstrations have spread out across the region with gatherings organized through social media.
Oakland Police has a specialized detail sent out to crack down on sideshows that happen in that city. Frequently, sideshow participants fire guns into the air and launch fireworks at shows.
In San Jose, residents have asked the city to build traffic circles at intersections that are frequently overtaken by sideshows.
It's a problem Antioch officials said is getting worse in their community.
"These events have become more prevalent in recent months in our city and present many problems aside from the noise and traffic violations," the department stated. "They not only put the participants at risk of death or injury but also the public should they get caught amid one of these intersections that have been taken over. These events also create traffic issues for police and medical responses to true emergency calls as well, and the Antioch Police Department has taken a zero-tolerance response to such activity."
In Fremont, the police department sent its officers through specialized training designed specifically to respond to the sideshows. The department said it is effective.
"The training's focus is prevention and disruption of sideshows before they have the ability to enter the City of Fremont," police stated. "By mid-May most patrol officers and supervisors had been trained and the tactics have been successfully utilized. The results have shown a significant reduction in sideshow-related activity over the last three weekends. Last year during this same period, we had several large illegal sideshow events and we are aware of activity occurring in other cities."
Fremont residents have reported an alarming spike in the number of sideshows in that community in recent months.
"For those of you that believe you got out of town last night before being stopped by the police, be aware that this may be true for some, but not all of you," Antioch Police warned. "Several license plates were obtained last night as dozens of vehicles fled the scene. These vehicles will be followed up on, warrants will be written, and those vehicles will also be towed for 30 days."
"These events will not be tolerated in the City of Antioch, and all participants and spectators will be met with all enforcement action allowed under the California Vehicle Code," the department stated."