A U.S. Park Police patrol vehicle is photographed in the Presidio near the Golden Gate Bridge in San Francisco.
Golden Gate Media
A Los Angeles journalist and filmmaker, visiting San Francisco's idyllic Crissy Field to record a segment on the best places to photograph in the city, found himself the latest victim of a daylight grab-and-run robbery at the tourist hotspot May 20.
A thief stole thousands of dollars in camera gear belonging to Jefferson Graham, he wrote in a Substack post that is being widely distributed online among San Francisco locals as further evidence that the city's surging crime rate is turning the town into a dystopian epicenter of lawlessness and disorder.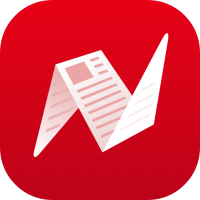 "I was doing what they call in the trade a 'stand-up,' at around 5:30 p.m. Tripod extended, camera mounted, microphones plugged in, and there I was, talking directly to the camera about great places in San Francisco for the best photography," Graham wrote. "That's when this young teen came running towards me, faster than you can imagine, with a giant grin on his face. He somehow was able to grab the entire tripod and camera operation and shove it within seconds into the getaway car, a blue Honda.
As I screamed "No!" and ran after him, the duo dashed off like Bonnie & Clyde and was long gone from the Presidio by the time the police responded to my call."
Crissy Field is a popular spot for walks with scenic views of the Golden Gate Bridge, Alcatraz Island, and San Francisco Bay.
"But this being the Internet Age, two passersby somehow had the savvy to capture quick smartphone photos of the getaway and the license plate: CA 8HLL352," he added. "The police officer said he was glad to have the license plate number but that robbery is so low-profile in the courts right now that even if they did catch him, without video proof, the thieves would be let out within a day or so." 
The officer described what would happen to the stolen goods — unlikely to be recovered and returned to the victim.
"The camera and lenses would be sold, they would pocket the proceeds and go on to target someone else in the park," Graham recounted. "Sites like eBay and Craigslist would have new listings."
Car break-ins, grab-and-run robberies of electronics, and rampant theft have plagued San Francisco and surrounding communities in recent years. Professional TV station crews have been repeatedly targeted while they are out reporting. All have resorted to hiring armed guards to protect field personnel because of how dangerous it has become.
"I've done stand-ups all over the world, from Madrid, Venice, and Lisbon to Tokyo, Osaka, and Paris to sketchy parts of Los Angeles, Las Vegas, and New York City," Graham wrote. "And never has anything like this ever happened to me."
He estimated the loss to be more than $6,000. He said despite being targeted by criminals during his trip to the city, Graham is not giving up on the allure of one of the world's most vibrant cities.
"A natural wonder like San Francisco isn't going away," he later wrote. "Tourists will not turn their back on the city. And like I said in the headline, I will never give up on her."