San Jose Police have arrested three men in connection with several violent jewelry store robberies where employees have been held at gunpoint while robbers ransacked their stores.
The three suspects have been connected to at least two violent heists in San Jose.
"On March 17, 2021, at approximately 2:46 p.m., an armed robbery and assault with a deadly weapon incident occurred at 'Variedades Franco' (jewelry and clothing store) located in the 400 block of South Capitol Avenue," police said in a written statement. "Two male suspects entered the business. One suspect struck an employee with a black handgun while the other ransacked the business and took a purse containing cash and checks."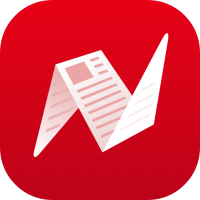 The jewelry store heists would continue in a few days.
"On March 21, 2021, at approximately 12:56 p.m., a takeover-type robbery occurred at the 'Plaza Jewelers' store located in the 1100 block of East Santa Clara Street," police said in the statement. "Two male suspects entered the business and held the employees at gunpoint. The suspects smashed out display cases and broke a cash register. They took over $40,000.00 worth of cash and jewelry."
In a video of the robbery released by police, two employees are held at gunpoint while robbers smashed glass cases and rifled through the cash register.
A male employee held his hands above his head during the entire robbery while a female worker hunkered behind a case in a fetal position. Guns were pointed at both workers by the criminals, but it does not appear the employees of the store were physically harmed during the takeover robbery.
According to police, the two suspects fled in a dark-colored sedan that was driven by a third suspect who did not enter either store.
"Robbery detectives worked tirelessly to identify the involved suspects in these two robberies," police said.
"On April 9, 2021, suspect Manuel Ramirez, 32, of San Jose was arrested by the Santa Clara Police Department in their City and booked into the Santa Clara County Main Jail; he subsequently posted bail and is currently not in custody."
"On May 7, 2021, suspect Selveen Prasad, 35, of Elk Grove in Sacramento County was arrested in Elk Grove for an arrest warrant during an unrelated call for service. He is currently in custody at the Elmwood Jail," police added. "Suspect Kyrell Trotter, 26, of Sacramento is currently in custody in the Sacramento County jail on unrelated charges. He has an active arrest warrant and is awaiting transfer to Santa Clara County."
In response to the robberies, the Jewelers Security Alliance released a statement to members reminding them of tips on how to react during such hold-ups.
"The bottom line is to stay alive, don't resist, and let your insurance cover the loss," President John Kennedy said in a statement to National Jeweler. "Plain and simple, do as the robber says. Keep quiet and still, unless told to do otherwise."
"Do not attempt to disarm the robber or reach for a weapon," the alliance added. "Presume that the robber will shoot without hesitation. Do not chase them or follow them out of the store. It's best to let them leave. The less time the robbers are in the store, the less risk there is of injury."
Police asked anyone with information about the robberies to contact Detective Mendoza or Detective Reyes of the San José Police Department's Robbery Unit at (408) 277-4166.