Two of the nation's largest drug store chains painted a disturbing portrait about how its San Francisco stores are repeatedly being targeted by shoplifters, homeless, the mentally ill, and lackluster help from local law enforcement.
Representatives from CVS Pharmacy and Walgreens said during a San Francisco Board of Supervisors Public Safety committee hearing that thefts, threats, and the costs of security in San Francisco are the highest in the nation, leaving them no choice but to close stores that are being hit over and over by theft.
"San Francisco is the epicenter of organized retail crime in the country," said Brendan Dugan, CVS Pharmacy's director of Organized Retail Crime and Corporate Investigations.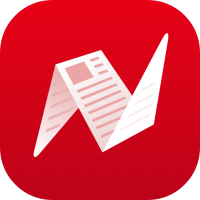 According to CVS statistics, 42 percent of the company's Bay Area losses to shoplifting in 2020 happened at its 12 stores located in San Francisco. CVS has 155 stores around the region.
Walgreens paints an even more alarming picture of how unfriendly being in business in San Francisco has become.
Thefts committed by professional thieves who are frequently part of an organized retail theft syndicate are an alarming four times the average in San Francisco.
Walgreens spends 35 times more than its average on security for its San Francisco stores, pouring about $10 million dollars on security in its stores to protect merchandise and employees — a whopping amount, according to company statistics presented during the meeting.
"Traditional guard service has become ineffective," Walgreens said of its San Francisco locations.
And its stores are frequently targeted by criminals. Walgreens notes 14 of its top 20 stores for security calls nationwide are in San Francisco. Being employed at a San Francisco Walgreens is also dangerous, with employees being subjected to threats 30 times above the chain's average.
"The numbers speak for themselves," tweeted San Francisco Supervisor Ahsha Safai. "While sales remain relatively similar across urban markets - theft, shrink, and workplace threats are through the roof despite an exponentially larger investment in security. 85 percent of this is organized crime according to the drugstores."
"Organized retail theft is causing SF anchor drugstores and businesses to leave the city at an alarming rate," he adds. "We've lost 17 Walgreens to closure in the past 2 years."
Many CVS Pharmacy locations have also closed. More Walgreens and CVS locations in San Francisco are in danger of closing too.
"We were hearing for different stores about the fact that incidents were occurring, and that no arrests were being made," said David Campos, chief of staff to San Francisco District Attorney Chesa Boudin. "As we had more conversations, one of the things that we discovered is that part of the reason that no arrests were being made is that no police reports were filed, and actually that has played a very important role because what they do is that they collect information on all of the cases that have occurred at Walgreens throughout the city. And so reviewing that data, looking at the different people that were involved, allowed us to then identify some key suspects."
The District Attorney's office said the organized retail crime ring activity has escalated in the last five years.
"Normally, arrests are made by the Police Department," Campos added. "We actually had a couple of incidents because of that work where our own investigators issued the arrest warrants."
Campos said the DA's office is also working with smaller family-owned businesses in San Francisco to make sure they are kept safe from these organized retail crime rings.