Anti-police vandals said in an anonymous online posting on May 7 that they targeted several police vehicles in Oakland — flattening tires and smashing out windows.
"On May 7, antifascist guerillas broke into a police vehicle lockup at 10th St. & Union St. and damaged cruisers," the post read on indybay.org. "Undetected, they splashed muriatic acid, flattened tires, and smashed windows."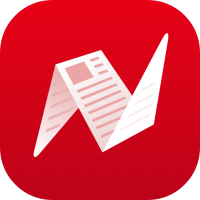 They also left a message, which explained their destructive, anti-police motives:
"To the war criminals at the Oakland Police Department who occupy so-called 'Oakland':
We f—d up your cruisers at Cole Auditorium because this is how we treat invaders. You fight the same war against Black & Brown people that you started centuries ago. Your mercenaries kill us in the battlefields of the hood. You fill your POW camps (prisons) with our loved ones. This has been a one-sided war for too long. Whenever your many outposts or collaborators let down their guard, we'll be there. We savagely laugh at your surveillance State, barbed wire, and enforcers.
There's no justice except for what we make ourselves. You've been tried in the war tribunal of the Streets and found guilty. You love property so we went after yours. Get the f— outta our home AND the sabotage will continue."
The anonymous note was signed by "The 510 Conspirators."
The Cole Auditorium property the criminals purportedly struck belongs to the Oakland Unified School District. The property is also a parking lot to school district vehicles, including a fleet of cars from the now-defunct Oakland School Police, which the school board voted to disband in 2020 as part of what it called the George Floyd Safety Plan following his death in Minneapolis.
The damaged police cars are not in service and do not belong to the Oakland Police Department, as the anonymous post on the Indybay website claimed.
"The Oakland School Police Department provides specialized law enforcement and campus safety & security services for the Oakland Unified School District," read a description of the Oakland School Police duties in 2019 before the force was disbanded. "The unit consists of 20 sworn personnel and 120 School Site Officers (SSOs) who cover both the schools and neighborhoods across the City of Oakland with one crystal clear priority: the safety of OUSD students."
The police force disbanding resolution adopted by the school board would also "direct the Superintendent to identify funds to support Black students and all students of color such as school-based case managers, social workers, psychologists, restorative justice practitioners, academic mentors and advisors, culture and climate leads, or other mental or behavioral health professionals, as the budget supports, to meet the needs of students."
The elimination of the police force left 67 people without jobs.
"OSPD Police Officers are highly trained and have specialized training specific to campus safety and law enforcement in an educational environment," the department said of itself before it was dissolved. "OSPD embraces OUSD's principles and goals of maintaining a Positive School Climate, to include the use of Conflict Resolution and Restorative Justice as part of our daily operational practices."