An East Bay historian and podcast host found himself and his tour group in the middle of a frightening gun battle in the heart of Downtown Oakland on the evening of May 6. It is the latest instance of violence in Oakland, which is experiencing a historic surge of violent crimes and gun-related offenses.
"About 2 hours ago, I finished leading my first downtown Oakland history walking tour since the pandemic started," East Bay Yesterday tweeted through the East Bay Yesterday Twitter account. "It felt so good to be back out in the streets with a great group of folks. After the tour ended at Latham Square, we all grabbed outdoor drinks at Van Kleef's. A few minutes later, we hear lots of gunshots down by Latham Sq, looked like people in 2 cars shooting at each other. People dived under tables and some folks started crying. Cops showed up and everyone took off."
According to Oakland Police, the gunfire erupted at 15th St. and Broadway just before 7 p.m. before sunset, and locals were enjoying an evening out in busy downtown. An AC Transit bus was struck by bullets, but no injuries were reported.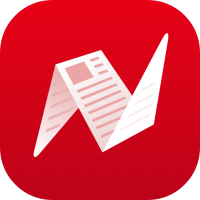 "No moral to the story," East Bay Yesterday added. "Just a very sad, scary end to what had been a lovely afternoon. I dunno what else to say, except I hope nobody got hit and that I wish people would stop shooting each other. Since it happened, I've just been thinking about Annette Miller, who I interviewed for my latest episode. In the past 5 years, *two* of her sons have been shot in Oakland, her youngest died. People like her have suffered way too much."
Gunfire has become a common occurrence in recent weeks throughout Oakland. On the night of May 5, police officers responded to a sideshow involving hundreds of cars along Hegenberger Blvd. and Edgewater Dr. near the airport.
Responding officers reported encountering volleys of gunfire from sideshow participants, forcing them to duck for cover. Many vehicles fled onto interstate 880 before being cited or towed.
"Oakland Police took enforcement action when illegal sideshow entered the City of Oakland last night," the department stated. "OPD Chief LeRonne L. Armstrong is appreciative of Oakland City Council's vote and support to restore some of the critical public safety resources. Officers towed and issued cites."
The city has seen uncontrolled outbursts of gun violence with criminals indiscriminately firing at occupied homes, cars, and residential neighborhoods. Two people were killed in shootings overnight on May 7. Earlier this week, the Oakland City Council unanimously endorsed a plan to defund the police.
"There were 185 ShotSpotter Activations reported from April 26 to May 2, up 133 percent," according to police statistics released this week. ShotSpotter technology deployed throughout Oakland helps identify the sound of gunfire. Of those reports, "there were 61 instances of gunfire. This year, officers have recovered 355 firearms."
"Working together as a community, we can reduce the level of violence in our city," police added. "If you see something, say something. OPD encourages residents and business owners to consider installing security cameras as well as alarms."