San Francisco's embattled District Attorney — facing a contentious recall effort and intense criticism from the public and law enforcement — said he will personally appear in court Friday, May 7 to prosecute the man accused of randomly stabbing two Asian women in broad daylight on a busy downtown street.
Patrick Thompson, 54, faces "two counts of premeditated attempted murder, two counts of assault with a deadly weapon, and two counts of elder abuse, with enhancements for great bodily injury, great bodily injury on elders, and personal use of a deadly weapon," according to the District Attorney's Office. "These charges carry a potential life sentence."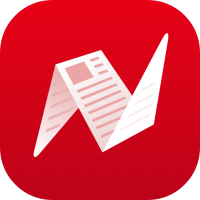 "District Attorney Boudin will personally represent the prosecution at the arraignment and will seek Mr. Thompson's detention," his office said in a statement.
The Asian women, ages 85 and 63, were waiting for a bus in broad daylight at 4:51 p.m. on May 4 when the suspect randomly and viciously stabbed both of them, without warning or cause.
"The evidence submitted to the District Attorney's Office by the police depicts a brutal attack," according to prosecutors. "We allege that Thompson approached the elderly victims and stabbed each of them with a knife. The knife punctured one victim's lungs, requiring extensive surgery. A knife had to be removed from another victim at the hospital. The police, bystanders, responding medics, surgeons, and attending staff at San Francisco General Hospital are to be commended for their life-saving responses."
The District Attorney's Office said it is still reviewing whether race was a motivating factor in the violence. Attacks targeting Asians have soared in recent years, especially in the Bay Area, where members of the Asian American Pacific Islander community have found themselves crime victims on a near-daily basis.
"These Asian hate crimes need to stop," said Victoria Eng on a GoFundMe page that is fundraising for her injured 85-year-old grandmother. "Our hearts go out to all those who have been injured, killed, or affected by this wave of racist crimes toward the Asian community. San Francisco is my home and my Grandma's home. We need to feel safe where we live and not in constant fear."
"The strength and courage of these women is inspiring," Boudin said in a statement. "Their pain was tangible and will serve as a constant reminder of the importance of our work to make San Francisco safer for all.  I am grateful to the medical team at San Francisco General Hospital, who helped to make sure the victims are still with us today."
Boudin is facing a stiff recall drive brought on by opponents of his policies. He has been roundly criticized for San Francisco's continuing decline in quality of life and incidences of high-profile violent crimes.
"Under Boudin, elected November 2019, our city's criminal justice system has instead been suspended," the Recall Chesa Boudin recall petition site states. "Criminals are emboldened due to lack of accountability; those perpetrators arrested are simply let go, commit more crimes, and unfortunately, many are deadly. Our beloved city has seen an astronomical increase in violent crime, home invasions, shops looted, car-jackings, rampant and unchecked drug dealing and business property theft, even under Covid-19 restrictions."