Vaccinations in the Bay Area continue to outpace other parts of the state. Berkeley's Mayor announced on May 6 that half the residents in the city have been fully vaccinated against COVID-19.
"The success of Berkeley's COVID-19 vaccine rollout is a testament to the tireless efforts of our frontline workers and the resiliency of this community," said Mayor Jesse Arreguín. "As the pace of vaccinations slows across the country, it is critical that our city remains vigilant. I urge everyone to get vaccinated to protect themselves and the surrounding community. This is how we get back to business in Berkeley."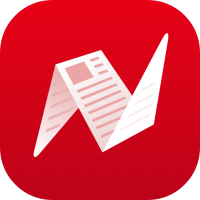 The increasing pace of vaccinations in Berkeley has proved to be excellent news for its infection rate, which has plummeted to a new low.
"In addition to the vaccine milestone, Berkeley's 7-day positivity rate is just 0.22% with two average daily cases over the same period," a statement from the Mayor's office stated.
Of the Bay Area, the city's 94707 zip code, located in North Berkeley, has among the highest vaccination rates in the region with more than 99 percent of eligible residents there fully vaccinated against COVID-19.
Berkeley has a mass vaccination site open at the parking lot to Golden Gate Fields.
"Make an appointment today, tell a friend and reach out to neighbors: anyone over the age of 16 - regardless of where they live - can now get a COVID-19 vaccine at the City of Berkeley's mass vaccination site near the North Berkeley border," the city is encouraging residents. "With supply finally surpassing demand, making an appointment is now easier than ever and same-day appointments are widely available."
Officials are urging residents to go to the My Turn website to schedule their appointments or contact their health provider for a vaccine.
"Wherever you choose to get your vaccine, don't delay," according to the city's Public Health Department. "The sooner we are all vaccinated, the sooner we will be able to return to normal. Until then, we all need to continue doing our part to protect each other: wear masks, physically distance, wash hands regularly, and encourage those around us to get vaccinated as soon as they can."
Vaccination rates elsewhere in the Bay Area are among the highest in the nation too.
In San Francisco, approximately 51 percent of the city's 768,000 eligible residents have been fully vaccinated against the COVID-19 virus as of May 6.
At least half a million residents of Santa Clara County, which was hit hard by COVID-19 during the worst of the pandemic have been fully vaccinated. The county vaccinated its one-millionth resident on April 23.
"I'm thrilled that we have reached this milestone in protecting our community from COVID-19. Vaccination is critical to keeping COVID-19 rates low, especially as we see variants of the virus circulating in our community," said Dr. Sara Cody, Health Officer and Director of Public Health for the County of Santa Clara. "We have the vaccine supply we need now and I encourage everyone who is eligible to get vaccinated as soon as possible if you haven't already."