Incidences of car break-ins are once again soaring in San Francisco as the city reopens from pandemic-triggered shutdowns and visitors return for tourism.
According to San Francisco Police Dept. statistics, cars are being broken into multiple times a day at the city's world-famous tourist attractions, including the Palace of Fine Arts, Alamo Square (where the Painted Ladies are), and near the Fisherman's Wharf area.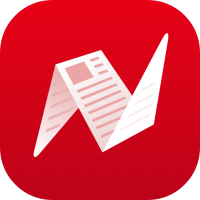 SFPD's Central Station reported nearly double the number of auto burglaries between April 19-30 than the week before. Break-ins rocketed from 55 to 104, a staggering 89 percent jump. A map of the break-ins shows cars were hit at practically every block near Pier 39 and Fisherman's Wharf. See the map below.
Police have resorted to undercover sting operations to try and catch criminals in the act.
"On 04/16/21, plainclothes officers were conducting auto burglary abatement in the area of Bay St and Kearny Street," according to a police incident report. "The officers observed three suspects commit multiple auto burglaries within a twenty-minute period. Plainclothes officers followed the suspect vehicle into Daly City where it was abandoned. With help from multiple witnesses in the area, the officers arrested all three suspects and recovered numerous items of stolen property."
Police note the thieves typically hit several cars — sometimes all in the same block within minutes — before making their getaway.
"On 4/23/21, officers were conducting auto burglary abatement in the area of Taylor St and Beach St.," according to another incident. "Officers observed the juvenile suspects commit numerous vehicle burglaries before taking the suspects into custody."
The streets surrounding the Palace of Fine Arts (Baker St., Bay St., and Marina Blvd.) have turned into ground zero for car break-ins. Between April 19-25, there were 52 auto burglaries reported in SFPD's Northern District area, at least 10 of those occurred near the Palace of Fine Arts and four near Alamo Square. See the map below.
San Francisco Police Officer Matthew Ryan was named the district's officer of the month for how he helped a family of tourists who were victimized by the city's auto burglary epidemic.
"In March of 2021, a couple was visiting San Francisco for their honeymoon from the Midwest," a department community newsletter stated. "While admiring the painted ladies just hours after landing in San Francisco, their luggage and valuables were all stolen in the commission of a vehicle break-in to their rental car. Officer Ryan responded as a solo officer and exhibited such professionalism, compassion, and empathy, the husband was compelled to write a lengthy letter of appreciation during his short visit, even though he was going through his own traumatic event at the time and had suffered a major loss. Officer Ryan's response, while routine in nature for him, was the worst event of the tourists' life, and his compassionate response redeemed the visit for the despondent tourists."
Police are warning residents and visitors to be extra cautious when parking in San Francisco, particularly as pandemic restrictions ease and visitors return.
"With the summer approaching and the potential for less pandemic restrictions, there will likely be more people out in public," stated Captain Chris Pedrini of SFPD's Park District station. "If you are expecting any family, friends, guests, or customers, please educate them on how to Park Smart."