Police detectives in San Jose continue to search for an accomplice to a man arrested on April 28 in connection with dozens of smash and grab robberies targeting Asian women. Investigators believe there are more victims out there and are asking them to come forward.
Hassani Burleson-Ramsey, 23, of Oakland was arraigned April 29 in Santa Clara County Superior Court on multiple counts of felony robbery and misdemeanor vandalism charges. He was arrested in Oakland.
Court records show he will return to court at 9 a.m. on May 25 to enter a plea.
Detectives said they have identified Burleson-Ramsey as the prime suspect in nine robberies that happened in San Jose and at least 30 other robberies that have happened in the East Bay.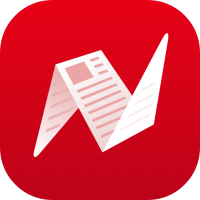 "In many of the cases, the suspects would track victims in shopping center parking lots, block in the victim's vehicle, smash the windows of the vehicle and flee the scene with purses and other personal property," San Jose Police stated. "After the initial robbery, victims often reported additional fraudulent activity with credit cards and other identity-related fraud. All victims are female and members of the AAPI community."
Asians have become targets for robberies, burglaries, and assaults in many Bay Area communities, alarming civic leaders that the attacks are fueled by racial animosity.
San Jose Police released surveillance camera footage of some of the robberies. You can see it here.
Many of the crimes occurred in shopping mall parking lots. The robberies are committed within seconds.
"Detectives assigned to the case conducted extensive follow-up and were able to link the suspects to additional robberies in collaboration with the following law enforcement agencies: Hayward Police Department, Newark Police Department, Union City Police Department, Alameda County Sheriff's Office, Oakland Police Department," San Jose Police stated. "One suspect is still unidentified and at large. SJPD is asking for the public's assistance in identifying the additional suspect."
Law enforcement is recommending citizens remain alert when out and about as these crimes happen suddenly and without warning.
"When leaving your car, lock it and close the windows. Take your key. Don't leave items inside the car, even if you think they look like trash—they'll still look attractive to a thief," according to Oakland Police safety recommendations. "When you get in the car, close and lock the doors immediately. Keep the doors locked and the windows rolled up."
They added: "Use ATMs in well lighted, populated areas. Store and bank ATMs during the day are best. Scan the area before using the ATM. If you see a person loitering in the area for no apparent reason, go to another location. If you see something strange during your transaction, push cancel, take your card, and leave the area. After the transaction, be alert. You'll have cash in hand making you a possible target. Scan the area. Leave immediately. If you suspect danger, promptly enter the nearest store or building."
Anyone with additional information regarding the smash-and-grab robbery cases throughout the East and South Bay is asked to contact Detective Estantino of the San José Police Department's Robbery Unit at (408) 277-4166.