Back-to-back crimes in Chinatown neighborhoods in San Francisco and Oakland in recent days have further shaken civic leaders who are seeking a solution to brazen beatings, burglaries, and attacks targeting Asians.
The crimes are happening despite rallies and protests to end violence against the Asian American Pacific Islander community.
On April 29, Oakland Chinatown Chamber of Commerce President Carl Chan was attacked by a man at 8th and Broadway St. by a man who Chan said yelled anti-Asian racist slurs at him.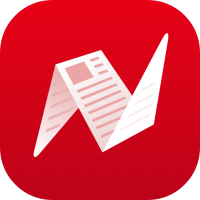 "As I was on my way to see a victim of crime, I myself was victimized in a brazen assault in Oakland during broad daylight," he said in a statement. "I urge the mayor and city council for continued support for safety efforts in Chinatown, including cameras, lighting, law enforcement presence, and the ambassador program."
Chan took photos of his attacker, who was arrested later.
The next day, April 30, a Filipina woman was robbed of her purse as she shopped for groceries during lunchtime. The incident happened at 8th and Franklin St. in Oakland's Chinatown, one block away from where Chan was attacked.
The robbers pulled up next to her in a sedan, grabbed the woman's purse, and wrestled her to the pavement. The car fled nearly dragging the shaken victim along the street.
The same day in San Francisco's Chinatown, burglars smashed their way into the iconic Wok Shop on Grant Ave., a long-time fixture in the neighborhood.
"My store, The Wok Shop, has been in business in San Francisco for 54 years and has never had an incident," owner Tane Chan, 82, wrote over the weekend. "But two nights ago, the store was broken into."
"The criminal damaged our gate and windows to climb through the transom window at the top," Chan added. "Luckily, no one was hurt and perhaps and it looks as if he/she left empty-handed because my cash register was secured. My store was vandalized, but I am NOT seeking funds to repair the damages (likely $3,000 because we need to replace the window and fix the iron gate). 100 percent of the monies raised here will go directly to the Chinatown Merchants Association so that they can help SFPD install cameras around Chinatown to monitor our community and help catch criminals like the one who broke into The Wok Shop."
Chan has raised more than half the $15,000 goal she's set on a GoFundMe page set up to provide extra security measures for San Francisco's Chinatown.
On Saturday, May 1, three burglars were caught on cell phone cameras smashing through the front window of Lukfook Jewellry store on Washington St. in San Francisco's Chinatown stealing unspecified valuables. The smash-and-grab break-in happened in broad daylight, with many witnesses watching nearby.
The three burglars were seen running down an alley fleeing from the scene. No arrests have been made.
"Is it a coincidence that this happened now, after all this time of being in business? Chan asked. "No. Anti-Asian crime continues and we need to be vigilant about it. We need to fight back."