The sun sets over San Francisco.
Golden Gate Media
It only makes sense that the world's most connected tourist attraction is located in the technology capital of the world: the San Francisco Bay Area and Silicon Valley.
According to Uswitch, a United Kingdom-based price comparison service, the Golden Gate Bridge was named the most connected landmark in the world.
"The landmark attracts on average 10 million visitors per year, so whether you take your holiday snaps from Baker Beach, Battery Spencer, or Hawk Hill you'll be able to upload your pictures in seconds thanks to the internet speeds of 67Mbps and the wealth of free Wi-Fi available," the company stated. "The Golden City is known for having the fastest 5G connection in the world meaning you'll be able to give all your followers the ultimate FOMO (fear of missing out)."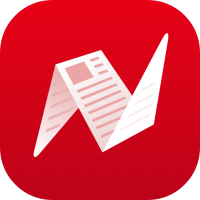 "If you didn't post your trip on Instagram, did you really go?" Uswitch asked.
The Statue of Liberty in New York City was named the second best-connected attraction. The worst connected attraction was the Great Wall of China.
Here is the methodology used in the study:
"Using cellular strength and Wi-Fi availability, Uswitch were able to rank landmarks across the globe by which has the best connection," the company said in a statement. "Whether you want to rival the Kardashians in your selfie game or prefer a picturesque landscape shot, uploading high-quality snaps on demand is an essential part of your travel plans."
The Golden Gate Bridge is one of the world's most recognizable and popular attractions. It frequently has to close its visitor parking lots because of overcrowding by tourists who drive to the bridge to catch a glimpse and photos of the iconic orange span, especially on holiday weekends and during summer tourism months.
"Parking is extremely limited at the southeast and northeast visitor areas of the Bridge, and ongoing construction projects in the area may temporarily close roads leading to the Bridge," according to the Golden Gate Bridge Highway and Transportation District. "Visitors are strongly encouraged to use a mode other than a personal vehicle to get to the Bridge. These include public transit, a tour bus, a ridesharing service such as Uber or Lyft, a rental bike, on foot, etc."
Getting to the span can be tricky without a car. The district encourages visitors to hop on a public transit or tour bus.
"Taking a tour bus is one of the best ways to experience the Bridge," according to the district. "Most tour companies offer convenient pick-up and drop-off locations throughout the city. A few even let you hop on and hop off so you can design your own itinerary!"
And visitors will be able to share those experiences online with lightning-quick connectivity.
"Whether it's uploading instant holiday snaps to Instagram, or video calling loved ones from thousands of miles away - people want to share their memories of famous landmarks around the world," said Catherine Hiley, mobiles expert at uswitch.com. "Our study looks at where in the world internet speed is the most accessible, and also the places in which it'll become easier to stay connected when adventuring abroad."