Oakland Police recovered an assault rifle after responding to a shooting call April 20, 2021.
Oakland Police Dept. Photo
Police officers made a harrowing discovery on the evening of April 20 when they responded to a gunfire call in East Oakland: they recovered an assault rifle with a scope and forward grip along with the suspected gunman.
The Oakland Police Department said the frightening recovery is becoming more common in the city as criminals acquire high-powered arsenals of weaponry which can rival or outgun what officers carry. Residents on a nightly basis are reporting gunfire from these assault rifles being fired on city streets.
"Our officers are encountering these types of firearms every day," says Chief LeRonne L. Armstrong. "These firearms were created for places of war and our residents are dealing with them being fired in our neighborhoods."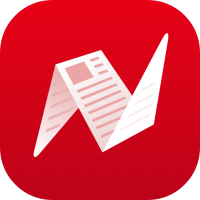 According to Oakland Police, officers were called to 54th Ave. and East 8th St. at 8:36 p.m. after residents called to report a rifle-toting man.
"Once on scene, officers contacted victims, who advised that the suspect was pointing the firearm in their direction and threatening to kill them," police said in a statement. "The victims stated they heard gunfire as they left the area."
No one was hurt by the gunfire, but officers scoured the neighborhood looking for the gunman.
"Officers located the individual hiding under a vehicle armed with a stolen assault-style rifle," the department stated. "Officers established communication and safely took the suspect into custody and recovered the firearm along with 10 high-powered rifle rounds."
Violent crime is soaring throughout Oakland in 2021. Offenses, where criminals used firearms, have increased to alarming levels. Shootings in the city rocketed from 85 in 2020 to 173 in 2021, a 104 percent spike. Gunpoint robberies have also jumped, from 233 last year to 356 in 2021, a 53 percent increase.
Oakland's violent crime index has gone up 14 percent. The city is seeing triple-digit increases in two categories of crime: homicides — with at least 47 killings, which is up 200 percent this year compared to 2020. Carjackings have jumped 168 percent in 2021. Guns have been used in many of those incidents.
"To date, our officers have recovered 318 firearms," Chief Armstrong said of police efforts to crack down on gun violence this year. "That's nearly three a day. This should cause all of us serious concern."
Police will join in on a community vigil on Sunday, April 25 to call an end to the violence and mourn the lives lost to homicides.
"The Oakland Police Dept. will join the community and Bay Area Community Benefit Organization in this prayer vigil for peace," the department said in an e-mail. "The event is Sunday at 5 p.m. at DeFremery Park at 16th & Adeline Sts."
"Three families are forever changed by this senseless gun violence," Chief Armstrong said earlier this month when three people were killed during a spate of citywide violence "I'm committed to reducing the violence in Oakland with all available resources in my power. However, this isn't a mission for one person or one department. We rely on our partnership with community members to help bring an end to the violence."