Oakland is seeing an alarming surge in violent crime, but police data shows a troubling increase in armed carjackings citywide.
According to the most recent department statistics from the week ending April 18, there has been a 168 percent increase in carjackings in 2021 compared to 2020. There have been 161 carjackings this year compared to 60 at the same time last year and 69 in 2019. There were six carjackings reported in the week ending April 18.
Oakland's homicide rate was the only other crime category that showed a bigger increase year-over-year. Oakland has recorded at least 47 homicides in 2021, an increase of 200 percent over 2020's figure.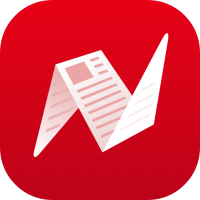 Carjackings being committed around the city and in neighboring communities are brazen, sudden, and can be violent if the subject does not comply.
Early Wednesday morning, a man was shot at a Valero gas station in East Oakland after he refused to give up his car to a group of armed carjackers.
The victim drove himself to Highland Hospital where he was treated for a gunshot wound to the arm.
"Many of these incidents appear to be crimes of opportunity," the department said in March. "Sometimes the stolen vehicles are used in other crimes like residential robberies and theft of personal belongings. Often, multiple suspects are involved in committing these crimes."
Gangs of criminals will often times follow their victim and look for an opportune time to carrying out the crime.
"In some cases, victims have reported that while in their vehicle at stoplights or stop signs, individuals have tried to take their property," police stated. "There are also reports of individuals intentionally crashing their vehicles into a victim's vehicle. When the victim attempts to exchange information, the suspects steal their vehicle."
Police issued these recommendations to keep drivers safe:
"If you're involved in a vehicle accident, pull into a well-lit area like a gas station or a business if possible.
Do not get out of the vehicle if you do not feel safe.
Call 911
Park in well-lit and well-traveled areas.
Have your keys accessible before going to your car.
When approaching or leaving your vehicle, be aware of your surroundings.
When in your vehicle keep doors locked and windows closed.
Park as close to your destination as possible.
Never leave your car unoccupied with the motor running."
Carjackers are also targeting lower-end cars too — not just high-end, pricey models.
"There are a number of things that make your vehicle attractive to thieves—including make, model, and the value of certain parts," according to the Insurance Information Institute. "Know that it's not always the most valuable, the flashiest, or the most expensive car makes and models that are most desirable. So whatever your car, don't make it convenient for would-be criminals."
Oakland's violent crime index is up 14 percent in 2021. Crimes involving firearms are up triple digits: shootings jumped from 85 in 2020 to 173 in 2021, a 104 percent increase. Gunpoint robberies have also increased, from 233 last year to 356 in 2021, a 53 percent increase.