A roving band of looters successfully burglarized an Emeryville Game Stop store early April 22 after failing to break into a Best Buy store nearby.
The looting happened on an evening where law enforcement in the East Bay was put on high alert after "credible threats" were made through social media that marauding crowds of looters would target several stores and a cannabis warehouse in Oakland.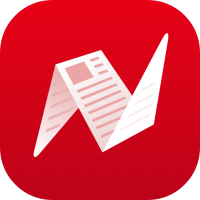 The message read: "Loot for Makiyah Bryant. Stop killing our Blacks. We have to put an end to it." It listed four locations to target: Durant Square and Foothill Square, both in Oakland, Bayfair Center in San Leandro, a Nissan car dealership in San Leandro, and a cannabis warehouse in East Oakland.
Bryant, 16, was shot and killed by Columbus, Ohio police after authorities said she lunged at two people with a knife.
Police increased their presence at all the locations to thwart any looting attempts. Businesses closed early and many boarded-up doors and windows. It appears looters turned their attention to a location not listed on the social media posting.
"Shortly after midnight, a large caravan of over 25 vehicles arrived at the Best Buy in Oakland," Emeryville Police said in a statement. "Several people exited the vehicles and tried to enter the locked business by force. They were not able to force entry inside the business and fled in vehicles to the Game Stop retail store located at 3980 Hollis St. in Emeryville a short distance away. Numerous people once again exited the vehicles, smashed out the glass, and pried open the interior barrier doors to enter the business. Once inside the business, store merchandise was stolen. The individuals ran back to the vehicles with the stolen merchandise and fled the scene as marked police units began to arrive."
Emeryville Police arrested one man, Jose Lujan, 18, of Oakland. Lujan faces burglary and conspiracy to commit burglary charges.
San Leandro Police reported no incidents of lotting. A nighttime curfew city leaders considered was not enacted.
"Additionally, our public messaging on Nixle, social media, and e-mail effectively deterred criminal activity," San Leandro Police said in a statement. "At a moment's notice, our city came together to protect each other."
The department said San Leandro officers came close to confronting a crowd suspected of trying to break into Bayfair Center.
"At Bayfair Center, a group of about 100 people took over the roadway, and vehicles were observed circling the mall property," according to the department. "The police department received information that another nearby city was being targeted and they forwarded that information to the local law enforcement agency."
Bay Area businesses have been targeted in the past months by repeated looting incidents. In 2020, at least 70 cars were stolen off the car lot at a San Leandro Chrysler Dodge dealership during unprecedented looting and civil unrest across the region. City leaders enacted a curfew during that spate of unrest.
"The City of San Leandro and the San Leandro Police Department respects the rights of people to peacefully protest, but the information we have is that criminal activity is being planned," police said Wednesday of how they learned of the looting plans. "That information is based on statements made by known actors associated with other recent acts of looting and vandalism.  Therefore, we are not taking this matter lightly and are preparing for it."