Police at the University of California at San Francisco released startling security camera images of two gunmen who exchanged gunfire at a university-owned parking lot in broad daylight in the city's Mission District.
"At approximately 11:50 a.m., a shooting incident occurred at the UCSF Mission Center Building Parking Lot located at 1855 Folsom St.," police said in a statement. "Suspects in two separate vehicles entered the parking lot, exited their vehicles, and fired multiple shots before driving out of the lot. Upon exiting the lot, both suspect vehicles drove northbound on Harrison St."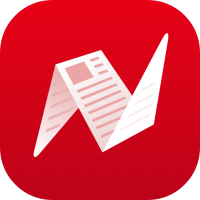 Police said no one was struck by the gunfire. Investigators did not say if any property was struck by bullets. The shooting happened during lunchtime on April 21.
In the photos, you can see the gunmen wearing bulky clothes. One of the shooters appears to be wearing a grey ski mask and carrying a handgun. The other shooter is wearing a black hooded sweatshirt and a dark-colored mask. That individual appears to be carrying a shotgun or rifle.
University of California, San Francisco Police also released two images showing the two vehicles associated with the shooting. One is a grey-colored four-door sedan. The other is a black-colored four-door sedan. Both have tinted windows. License plate information from the publicly release images was difficult to obtain.
The Mission Center building is where many University of California administrative offices are located.
"This incident is being investigated by the UCSF Police Department," according to a statement. "Anyone with information regarding this event is encouraged to contact UCSF PD at (415) 476-1414 in reference to case 2021-433."
Police also provided important safety tips to keep community members safe. Here's what the department is telling University of California students, faculty, and staff:
"Be vigilant of persons acting in a suspicious manner. Call UCSF PD if a person acting in a suspicious manner is seen loitering on campus.
Travel in groups whenever possible, especially at night.
Avoid poorly lit or deserted areas when walking at night.
Make use of the shuttle and escort services.
Stay alert to your surroundings; avoid headphone and cell phone use when walking or waiting alone.
If you are walking to your car, keep your car keys easily accessible, preferably in your hand.
If you feel you are being followed, go into an open business and ask for help.
Keep emergency numbers pre-programmed into your cell phone.
If you are faced with demands for your money or property, especially from an armed subject, comply with their demands in the interest of your safety.
Do not leave doors to buildings propped open.
Prevent tailgating by closing all doors and gates behind you when entering or leaving."
In February, the University of California Police reported a rash of auto burglaries at parking lots near the UCSF Mission Bay campus and told the public to be alert.
"During the past week, several vehicles have been burglarized in the Mission Bay Hospital parking lot and garage," the department said in a statement. "A window on each of the vehicles had been broken by an unknown suspect(s) and vehicles had been rummaged through, or items stolen from the interior."