Oakland's police chief urged people to remain peaceful after the conviction of former Minneapolis police officer Derek Chauvin in the death of George Floyd.
Chief LeRonne Armstrong's comments follow a raucous protest Friday night that turned violent. Vandals targeted numerous businesses in Uptown Oakland by smashing storefront windows and setting cars at dealerships on fire along Broadway's Auto Row.
According to police, "a crowd size of 250-300 protesters assaulted a community member and police officer, broke windows, spray-painted buildings, set a car on fire along with multiple debris fires."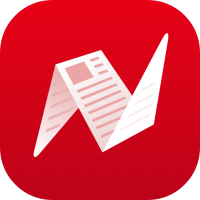 "Tensions are high because of the Chavin trial, and I just want to reassure business owners that we're going to be out here in full force to keep everything peaceful," Chief Armstrong said after the guilty verdicts were announced. "We're asking the community, as they gather to respect our merchants and our business owners that have been vandalized and damages to their businesses."
Chauvin was convicted Tuesday on all charges in the death of Floyd. He faces up to 40 years in prison for second-degree murder, up to 25 years for third-degree murder, and up to 10 years for second-degree manslaughter.
Police said they will have additional resources on hand in case of further unrest in Oakland.
The San Francisco Police Department also said they would be prepared for mass gatherings reacting to the verdict in the coming days.
"We have prepared an operational plan to ensure the protection of our residents and visitors," the department said in a statement. "We have canceled days off for sworn personnel. Additional officers will be working, and we will have resources available to respond to routine calls for service as well as other events that may occur."
San Francisco officers will be "patrolling in cars, motorcycles, and vans as well as on foot and bicycle," the department said.
"This is a difficult time for everybody, for our merchants and businesses, to have to repair damage and vandalism because of some that choose to break windows and use violence to make their point," Chief Armstrong said of Friday's vandalism. "I think it's just not appropriate and we don't want it in the city of Oakland. This is a city that appreciates social justice and people exercising their First Amendment rights. We fully support that. But what we don't support is vandalizing and damaging our businesses."
Many offices in downtown Oakland with employees working on-site asked workers to go home early Wednesday. Businesses installed plywood over windows and reinforced doors over the weekend, in preparation for possible vandalism.
"I want to say to our business owners that I'm sorry, this happened this weekend," the chief added. "I want to reassure them that we're going to do everything we can to keep their businesses safe and free of vandalism. But what happened last Friday, it's just unacceptable, and it doesn't help the community heal."
In a statement, Oakland Police said, "all sides must unite as one community to effectively communicate. Together we will work towards rethinking policing in America."