BART's Board of Directors will meet Thursday to discuss a new budget that calls for increasing rail service as more people ride transit and the hiring of car cleaners, unarmed security ambassadors, and police officers.
The agency slashed service levels in the past year because of the pandemic. The system closes at 9 p.m. daily, and waits between trains can be as long as 30-minutes. Ridership has plummeted with fewer people commuting, and those that do, opting to drive instead of taking shared rides and transit.
"Multiple service scenarios are discussed in the fiscal year 2022 Preliminary Budget Memo including a proposal to extend BART hours to midnight six days a week starting in September 2021, to increase Saturday service, and reduce the wait time between trains on weekdays back to only 15 minutes from 5am-8pm with 30-minute frequency from 8 pm to midnight," the transit district is proposing.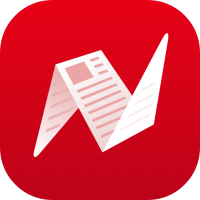 The transit agency said it has experienced an 88 percent drop in ridership, a staggering figure that has imperiled its budget because the system relies so heavily on passenger fares to cover costs. The agency said it expects to end the fiscal year with a $286 million operating deficit.
"Throughout the pandemic, BART has worked to match service levels with actual ridership demand. This effort has allowed BART to provide ample space for social distancing on trains while saving money during an unprecedented fiscal challenge," said BART General Manager Bob Powers.  "As more schools and offices reopen, and vaccination rates increase, we will be ready, and we will work to position transit as the preferred option for travel."
The transit district said BART can add as many as 26 trains during weekday commute hours and extra trips on Saturdays if the ridership warrants it. BART said it will allow the district to maximize limited resources and run trains during times when people are actually riding them.
The agency is also planning to hire more staff to confront two issues that have been complained about for years: the cleanliness of the system and crime.
"BART plans to hire 50 new part-time and 17 new full-time workers to clean cars and to help ensure trains are dispatched free of debris and with clean seats," according to the agency. "Another 22 new part-time cleaners will be added to enhance station cleaning. Restroom cleanliness and appearance will be prioritized with dedicated cleaning staff at stations with restrooms and a series of bathroom improvements for all 75 restrooms systemwide such as fresh paint and repairs."
The agency also plans to double its ambassador program — unarmed staff who provide a presence on trains and at stations. Crisis workers who are trained in social work are also being recruited to help homeless and mentally ill people who ride the trains.
BART is also looking to hire police officers for its transit police force.
"BART is confident that riders will return, and when they do, BART will be there for them with safe, clean, and reliable service," the agency stated.