Regular visitors to the Berkeley Marina know all about the teeth-rattling drive or bike ride to get there. The deteriorated pavement along University Ave. from the Interstate 80 crossing into the park has proved to be a jarring ride to and from the waterfront.
Regulars rank it as one of the worst streets to drive on in the Bay Area with endless potholes, uneven pavement, and inexplicable bumps.
After decades of disrepair and neglect, the city of Berkeley will finally move forward with repaving streets around its Marina.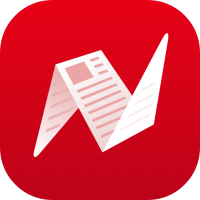 "The purpose of this project is to perform the much-needed pavement rehabilitation, public access improvements, and green infrastructure where appropriate to three major roadways at the Berkeley Marina: University Avenue from West Frontage Road to Marina Boulevard, Spinnaker Way, and Marina Boulevard," the city states in a construction bid set to be voted on by its council on April 20. It is expected to pass.
City staff notes the pavement has been an issue for a long time — to no surprise of residents.
"The undulating pavement on eastbound University Avenue has been an ongoing concern for decades," the report reads. "Previous pavement repairs only provided temporary alleviation of the condition. The undulating pavement presents a significant unpleasant condition for users exiting the Berkeley Marina. The westbound pavement is also in poor condition and in need of rehabilitation."
The project is estimated to cost $6,175,185.82. There were 10 bids submitted to the city from construction firms. "O.C. Jones & Sons, Inc. is the lowest responsive and responsible bidder," according to the city. "Construction is expected to begin in June 2021 and be completed by December 2021."
The project also includes other improvements that will enhance the user experience at the Marina.
"A modern roundabout at the intersection of Marina Boulevard and University Avenue to create a gateway to the Berkeley Marina, enhance pedestrian and bicyclist safety at crosswalks, and improve traffic safety with better levels of service," the city notes. "Creation of a contiguous green space on the southside of the new roadway at the Bay Trail by relocating the eastbound lanes to the north onto the existing medians."
In addition, infrastructure will be built so there might one day be an entrance kiosk to welcome visitors to the Marina.
The improvement plans also include major construction to Spinnaker Way, including new crosswalks, infrastructure for a new bathroom at Cesar Chavez Park, and repaving work.
"The parking lanes will receive porous pavers for stormwater infiltration and reduction of asphalt paving," the city notes.
Berkeley has big plans for its Marina, a favorite for families and the site of many large festivals in the East Bay, like the annual Kite Festival.
"The Berkeley Marina is one of the largest marinas in the East Bay," the city noted. "It is a highly valued community resource offering recreational opportunities and open space amenities for both local residents and visitors throughout the Bay Area. It contains a range of facilities: a hotel, restaurants, marina-related offices, 1,000 boat slips, the historic Berkeley Municipal Pier, and the trails and open space at Cesar Chavez Park and McLaughlin Eastshore State Park. Plans are currently underway to bring back a ferry service, as well as a new portion of Eastshore State Park called the Brickyard."