Two busy San Francisco streets leading to and from the Golden Gate Bridge could soon see lanes designated for buses and cars with two or more people under an emergency piece of legislation being considered by the city's Municipal Transportation Agency.
One lane in each direction of Park Presidio Blvd. between Lincoln Way and the Presidio and one lane in each direction of Lombard Street between Franklin and Lyon Sts are being considered for the project, which proponents said will be necessary to keep Muni and Golden Gate Transit buses moving freely.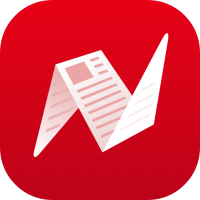 "These lanes will also reduce passengers' risk of exposure to COVID-19 by keeping Muni trips as short as possible, and will extend this benefit to other high occupancy vehicles, including service provided by Golden Gate Transit regional express buses and personal carpools consistent with the City's Public Health Order," the SFMTA staff report reads.
Curb lanes would be reserved for buses and high occupancy vehicles with either two or three people in them. Each street has three lanes in each direction and serves as major corridors to get to and from the bridge. The SFMTA said roughly a third of vehicles traveling on Park Presidio Blvd. and Lombard St. already carries at least two or more people in them.
"For this reason, the proposed project is not anticipated to reduce the effective capacity of the roadway initially, since traffic would continue to be fairly evenly distributed between the three lanes," the SFMTA said. "However, as traffic grows with recovery, transit and carpoolers should be protected from increased congestion. This action provides the SFMTA with the flexibility to change the minimum number of occupants required to qualify as an HOV in these lanes from two or more occupants to three or more occupants based on traffic and transit needs."
City officials said they will work in concert with Caltrans to seek approval for the project. The lanes would be in effect until 120 days after the end of the COVID-19 pandemic emergency declaration unless there is new legislation to make them permanent.
Transportation planners fear with the city reopening and more people opting to drive than take public transportation into San Francisco, buses utilizing the streets would slow to a grind.
"The purpose of the project is to get ahead of a potential increase in the share of drive-alone trips as the economy recovers and people return to jobs in the Financial District and other destinations in the city," the city stated. "This concern is especially urgent as automobile traffic has generally returned faster than transit ridership during the pandemic. If more people drive alone than did pre-COVID, transit and carpoolers will operate in a lane that is protected from that increase in solo drivers. In addition, the part-time Temporary Transit/HOV lanes will make carpooling or riding transit more attractive, which may cause some solo drivers to switch back to carpooling or transit, thereby reducing traffic volumes."
No parking spots would be eliminated under the plan. Restriping of lanes could begin in April or early May beginning with the Lombard St. corridor.