Two juvenile armed robbery suspects seen in an online video that has gone viral where the victim bodyslams one of his robbers have been connected to at least three other violent crimes, San Leandro Police said.
The body slamming happened the evening of Friday, April 9 on the 300 block of Pershing Drive in San Leandro.
The robber walks towards the victim with a gun and demands money. The victim replies to him, "are you serious?"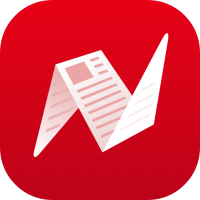 The victim then picks the robber up and slams him to the pavement. The robber can be heard screaming as he is disarmed by the victim. Both robbers run away and escape in a white Kia Niro.
Police now believe the two robbers tried to pull off a similar armed robbery earlier that day at 12:30 p.m. at a Chase Bank branch at Fairmont Dr.
"The victim said he had withdrawn money from the ATM when he was approached by three juveniles who pointed a gun at him, demanding his money," police said in a statement. "The victim claimed to be an off-duty police officer, even though he was not, and the suspects fled without taking any money."
Police said neither victim on the April 9 robberies were hurt during their encounters.
"Although we do not encourage individuals to resist an armed encounter, we are thankful that in both cases, the victim's acted quickly to prevent them from being injured and having the belongings stolen," San Leandro Police Lt. Ali Khan said.
Investigators said Oakland Police located the white Kia Niro after an armed robbery on April 13, a few days later. They arrested three juveniles who were in the car.
"The juveniles were arrested and released to their guardians," San Leandro Police said in a statement.
Three days later, on April 16, San Leandro Police officers responded to a carjacking on the 200 block of Begier Ave.
"SLPD captured the suspects in Oakland and arrested four juveniles, an 11-year-old, a 12-year-old, and two 14-year old's," the department wrote. "Two of the suspects were the same suspects from the Chase Bank and Pershing Drive carjacking."
Police said investigators have referred the cases to the Alameda County Juvenile Justice Center for prosecution.
San Leandro has seen an alarming increase in the number of armed robberies targeting people leaving bank branches and at shopping center parking lots. Many of the victims have been of Asian descent, touching off concerns that they may have been targeted because of their ethnicity.
Officers have resorted to covert undercover stakeouts in unmarked cars to try and capture robbers targeting bank patrons and shoppers.
"We deployed our officers in uniform and covert operations where there was a need and where their presence would help in capturing these suspects," Lt. Khan said of those operations. "This case is an example of the hard work put in by the officers in capturing the suspects."
Police said they will continue those stakeouts, which include marked police cars and unmarked police cars making passes at bank branch and shopping center parking lots.