San Francisco's colorful historic streetcars that run on the F-Market and Wharves line between the Castro District to Fisherman's Wharf will return to service on May 15.
The cars will resume operating for the first time in more than a year since the COVID-19 pandemic hit and the San Francisco Municipal Railway instituted major cuts to its route network.
The F-line will resume with seven-day-a-week service between 11 a.m. and 7 p.m.
Don't miss a shred of news! Follow us for in-depth, informative, and provocative news and information for the San Francisco Bay Area.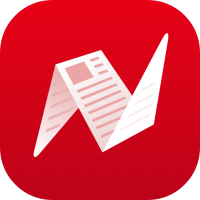 ...
"The hours were chosen in consultation with merchant groups along the line and with Market Street Railway (a non-profit organization aimed at San Francisco historic transit)," Rick Laubscher, the group's president wrote. "The chosen hours represent busiest pre-pandemic hours for the F-line. Only PCCs (President's Conference Cars) will operate at first, and less frequently than before the pandemic."
The cars were popular with visitors and tourists alike connecting the Castro with downtown San Francisco, the Ferry Building, and San Francisco's Pier 39 and Fisherman's Wharf areas.
A plan to resume service on the E-Embarcadero historic streetcar line has not been finalized.
"The startup could be delayed if Muni is unable to get protective shields installed in enough PCC cars in time," Laubscher added. "This is intended to be a permanent installation, to provide long-term physical security for the streetcar operators, matching what bus and light rail operators already have. There is some question on how quickly the shops can get the quantities of raw materials they need to do the rest of the cars in the fleet, but they're optimistic they can have enough for a startup."
Also on May 15, Muni intends to resume underground Muni Metro subway service on the N-Judah and K-Ingleside routes. This follows an extensive closure of the subway tunnel for major repairs.
"This work represents an important downpayment on a larger set of deferred capital needs including replacement of the train control system, track replacement between Castro and Embarcadero and upgrades to the subway and station support systems, such as station electrical panels and fan systems," the SFMTA described their project as. "We've also been able to train additional crew members in tunnel operations and maintenance."
However, a date to resume service on San Francisco's famous cable car system has not been set. Muni stopped carrying passengers on its cable cars during the onset of shelter-in-place restrictions in March 2020.
Market Street Railway leaders are hopeful the public will be able to ride cable cars later in 2021. San Francisco's mayor has publicly said the cars will begin running later in 2021, calling it a sign of recovery as the city returns to normalcy as COVID-19 case rates continues to fall.
Merchant groups have urged Muni to bring the cable cars back, believing they will help stimulate the city's economy.
"The Powell-Hyde cable line is slated to restart sometime this fall," Laubscher wrote. "The decision to start only one line, and to wait six more months to do so was driven, again, by operator shortages, and by an estimate by the cable machinery group that it will take that long to test the system properly."
Follow us for more reporting like this. In-depth, informative, and provocative news and information for the San Francisco Bay Area.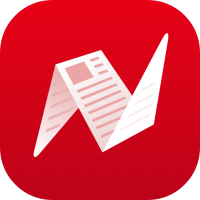 ...