A Discovery Bay resident's illegal July 4th fireworks show is being punished with a whopping $26,325 citation.
The East Contra Costa County Fire Protection District said on April 15 it prevailed in an appeal hearing against the resident. Fire investigators said the person fired more than 500 fireworks on July 4th in violation of a countywide ban. The ban includes safe-and-sane fireworks that are allowed in a handful of other Bay Area cities.
"On June 25, 2020, the Fire District put out a press release urging everyone to avoid the temptation of putting yourself and your neighbors at risk and reminded the public that Contra Costa County is a firework-free zone," Fire Protection District President Brian Oftedal said in a statement. "It is unfortunate that these warnings were blatantly ignored and that our community was placed at increased risk. I am hopeful that this incident will serve as an eye-opener to our communities and discourages individuals from violating local and county ordinances in the future."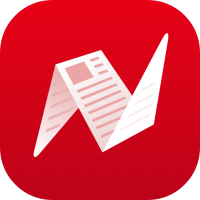 "Any person who starts a fire from fireworks – even accidentally – can be held liable for the fire suppression costs as well as property damage costs," according to the district's June 25 release. "Possession of illegal fireworks that explode, go into the air, or move on the ground in an uncontrollable manner can lead to a possible fine of up to $50,000 as well as prison time or jail for up to one year."
Forced to cut resources because of budgetary issues, the East Contra Costa County Fire Protection District said calls to respond to fires set by illegal fireworks puts public safety in jeopardy.
"With the District's limited resources of only three stations available to respond to fires, our Prevention Division works to eliminate all potential fires within the District," said District Fire Marshal Steve Aubert.
On July 4, 2020, the fire district said there were "insurmountable number of illegal fireworks throughout the District causing property loss, burn injuries to a four-year-old and his father, and a large amount of vegetation burning."
Fire crews raced from call to call. On some fire calls, there was only one engine to respond. Mutual aid on some incidents took hours.
The fire district issued 70 citations for illegal fireworks that night and seized 100 pounds of fireworks.
There were 114 calls for service and 29 calls reporting a fire. Property losses from the fires totaled $20,000, according to the fire district.
Illegal fireworks on July 4 were problematic throughout the San Francisco Bay Area, with many communities reporting professional-grade pyrotechnics being launched from numerous neighborhoods.
In San Francisco, several grass fires were blamed on July 4th illegal fireworks.
"Each year more than 12,000 fireworks-related injuries, half of them children, are treated in hospital emergency rooms," the San Francisco Police warned. "Possession of fireworks such as skyrockets, bottle rockets, roman candles, aerial shells, firecrackers and other types that explode, go into the air, or uncontrollably move on the ground can lead to a citation or an arrest."