When you're traveling, it's easy to feel like everything is out of your control. When in a foreign country, you don't know the language, the food looks different than what you're used to eating, and some customs can be very different from what you are use to as well.
But if there's one thing that will make this experience easier for everyone, it's fashion!! Fashion can be your ally when navigating through a new culture or place. If you do it right, it can make the whole process a lot more enjoyable. Below are a few tips that will make your travel experience fashion friendly and organized.
*KEEP UP WITH THE LATEST EVENTS IN YOUR DESTINATION
Keeping up with the latest events in your destination should be a priority when you're on vacation. Even if you're just on a short trip, it's essential to know the news and events that are happening in and around your destination. 
This will help you to know the local customs and etiquette as well as the culture of different countries. You can easily find out the latest happenings by following social media platforms like Facebook or Twitter. It will help you to stay up to date with the news and events through social media to plan your day accordingly and take part in local activities if you are interested and have time while in the area.
*PACKING EARLY WILL GIVE YOU A GIANT HEAD START
Traveling can be a big hassle, and every little bit of help you can get along the way is good. If you pack your bags early, it will save so much time and stress later on. You will be able to get on the plane, train, or bus ready for your trip without rushing around at check-in time. 
Start thinking about what you will wear and pack it along with some essentials if necessary before your departure date arrives! Packing early has the advantage of giving you more time to figure out what clothes and other items are essential for your trip. You will have a better idea of what pieces to bring and how to accessorize them. Note that a travel jewelry case can help to you keep your accessories organized rather than mixing everything up. 
*CREATIVITY AND QUICK FIXES WILL SAVE THE DAY
No matter how many times you plan your trip, something unexpected always happens. The key is to be ready for whatever comes your way. 
Make sure you have a backup plan, just in case something goes wrong. Bring the essentials along with you wherever you go, which can include things like your passport or ID card to all the toiletries that keep you fresh while out and about. In the end, you can always rely on your creativity and quick thinking to save the day.
*GO ALL OUT WITH COLOR AND DESIGN
Packing items in the same color family can help you mix and match easily while traveling. Opening your suitcase when you get to your destination will be less chaotic if you pack items that you truly enjoy and look forward to wearing. Don't be afraid to go all out with your outfit options!!
Your clothes should feel like a second skin that allows you to express yourself with style without thinking about it. Traveling is all about taking in everything and sharing the experience with your loved ones, so why not look good while you do it? 
I hope the above tips will help make a huge difference when traveling. Consider them for your next adventure and ultimate travel experience.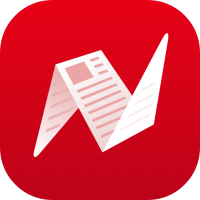 This is original content from NewsBreak's Creator Program. Join today to publish and share your own content.