I had a chance this past week to go and check out a showroom that just opened recently in the San Diego area. This is super exciting to me, because I usually have to go to Los Angeles to visit a showroom, and now there is one here locally!! No need to travel far if I don't have to. It's great to have options!!
Showrooms are a great way to check out new pieces and rent them out with out having to commit fully right away. It's a great way to find something for a special night out on the town, a wedding, birthday or even a photo shoot. If you are a stylist or someone creative in the industry, this is a great way to start learning how to build a relationship with spaces for different working projects.
The showroom is called Una Notte and it is in the La Jolla area. They specialize in curating a space for looks that are different and that stand out. I was like a kid in a candy store walking through the space looking through all different pieces. Keep scrolling below to see a few looks that I tried on, how the rental works and get a peek at what Una Notte looks like on the inside.
Here are a couple of pieces that I tried on below. You can see the rest on my reels @thetiffanywilliams on IG [click here]
How does Una Notte Work??
HOW OUR RENTALS WORK
We offer a unique, carefully curated edit of the must-have garments of the season, perfect for far-flung getaways, balmy rooftop parties, a night out on the town or golden hour photoshoots.
Browse our ever-growing inventory, select your rental period of 4- or 8-days, and your garment gets delivered right to your doorstep.
When your rental period is over, mail your garment back using the provided packaging and pre-paid return label. We'll even handle the dry cleaning.
For our local San Diego customers, we offer the opportunity to visit our showroom for a try-on session with one of our stylists. We'll help ensure you find the perfect fit, every time. We might even break out the champagne
[Visit unanotte.co for more]
A showroom rental is a great way to save money on special occasions so you don't have to go out and buy something completely new if it is not in your budget at the time. Una Notte makes it possible to have something luxurious at an affordable price. You will feel amazing in the pieces that they offer.
Check back often to see new weekly arrivals!!!!
Follow Una Notte on:
Instagram: @unanotteco
Website: unanotte.co
Unsure about your size in a particular dress or style? Set up an appointment to visit our showroom in the heart of La Jolla for the opportunity to try on your dress before booking your rental. [unanotte.co]
Address:
862 Prospect St. Suite A, La Jolla, CA 92037
We take try-ons by appointment only, Tuesday-Saturday, from 9am-6pm.
Please book here or text us at 619-259-0582 to set up your appointment.
If you are looking for something that is stylish and unique… Una Notte has you covered. Hope you have a chance to visit and check them out soon.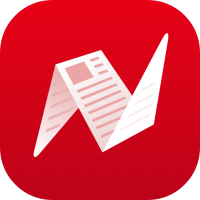 This is original content from NewsBreak's Creator Program. Join today to publish and share your own content.