How many of us drive a vehicle on a daily basis? With that question in mind, how many of us actually know all of the laws that we are supposed to following on the road? The answer to the second question is there are rules of the road that a lot of people have no clue are out there. This article will point out a one of the laws that I know for a fact a lot of people do not know or just decide not to follow.
The law that is on the books in most states that a lot of drivers do not know or choose not to follow is called the slow down move over law. This law is different from state to state, but the basic concept is the same. When a driver come up on emergency vehicles with their emergency strobe lights on, the driver is to move over one lane to the left. If you are unable to move over a lane, then you are to slow down anywhere from 15 to 20 MPH under the speed limit. The actual amount will vary between states.
This law is in effect in most states to try and keep emergency workers safe while assisting other motorists on the roadways. In some states, such as Texas, this law covers Law Enforcement, Fire Department, EMS, and Tow trucks. Many people do not consider tow trucks an emergency vehicle, but they are classified as emergency vehicles. Texas DPS reports an average of 13 stationary accidents per year with emergency lights being active. It is reported that tow trucks have an average of approximately 60 stationary accidents when emergency lights are active per year.
In the last few years, we have seen an uptake in enforcement of this law due to the amount of motorists on the roads. With more motorist, comes more chances of accidents. With more cell phones, comes even more chances of accidents. With that in mind, look around you while you're out on the road next time. Pay attention to how many people are on their phones, messing with the radio, dealing with children, putting on makeup. We didn't even look at the number of drivers on the road that are tired, or impaired in some way.
Looking at Safety.com, they report that in 2019 there were more than 3100 deaths where distracted driving played a factor in the accident. And this number is on the rise every year. This website also lists a statistic the from 2014 to 2018 distracted driver accidents involving cell phone usage was about 13%. In 2019 this number went up to 41%. Looking at a second website, Bankrate.com, they are showing a different number for 2019. Bankrate.com is listing a total of 986,000 accidents with 2895 deaths attributed to distracted driving.
Despite the difference in numbers, there are almost 1 million accidents a year that could have possibly been prevented. Distracted driving is one of the main causes of emergency service stationary accidents on the roadway. We see articles and social media posts almost daily about emergency service accidents on the roadway. Most of these are due to distracted drivers. This is the biggest reason for the uptick in Law Enforcement starting to enforce the Slow Down Move Over laws through-out the country.
The bottom line here is put away your distractions while driving. If you see ANY flashing lights on the side of the road, Slow Down or Move Over. These two simple actions could help ensure that a father, mother, son, or daughter makes it home to their family that night. Look at it this way, that individual working on the side of the road could be YOUR family member. Do your part to make sure they get home at the end of the day by simply following the law. SLOW DOWN/MOVE OVER folks, it is really that simple and you could save a life.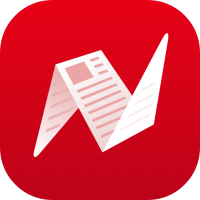 This is original content from NewsBreak's Creator Program. Join today to publish and share your own content.