Louisville Youth Network will celebrate with a Pop-up shop on Friday, July 30 to usher in the back-to-school season.
The start of schools in Louisville is just a couple weeks away. Jefferson County Public School's calendar notes that the first day of school is scheduled for Aug. 11.
The Back-to-School Bash is an effort to support young entrepreneurs. It is a free, family-focused event that includes more than 30 youth vendors and will feature live music; entertainment; vendors; artisans; school supplies, and a backpack giveaway. Food, games and a showing of Disney's "Soul" will also be available.
Studies show that encouraging and supporting young people to pursue their entrepreneurial dreams will help them become better entrepreneurs or employees later in their lives. Entrepreneurial education teaches youth to think outside the box and it encourages unconventional talents and skills. It can also teach kids the value of money.
The Back-to-School Bash is an indoor event that is scheduled from 4 p.m. to 7 p.m., at the Norton Healthcare Sports & Learning Center, 3029 W. Muhammad Ali Blvd.
"We want to send the youth of our community back to school prepared and ready to succeed this upcoming school year," said Dr. Billie Castle, Youth Development Systems Administrator, Louisville Metro Office of Youth Development.
More than 30 local vendors, ranging from ages 10 to 24 will be on site with their booths, which will feature a number of industries including clothing, jewelry, homemade desserts, treats, and homemade art.
"The Pop-up Shop is a wonderful opportunity to bring youth together to showcase the assets they bring to our community and how their innovation will lead them and our community forward. The Louisville Youth Network is proud to support our local youth in what they love to do, while also providing real-life experience on how to become successful entrepreneurs."
The Louisville Youth Network is a collaboration of Louisville Metro Office of Youth Development, Louisville Urban League, the Coalition Supporting Youth Adults and Goodwill Industries of Kentucky who work together year-round to connect youth with opportunities and resources. The goal of the Network is to create a comprehensive and accessible system that centers youth voice and choice, and aims to build capacity among youth serving organizations.
For more information, visit louisvilleyouthnetwork.org or call 502-230-2028.
Sponsors of this event include Norton Healthcare, Kroger, Humana, Louisville Water Company, and North Healthcare Sports & Learning Center.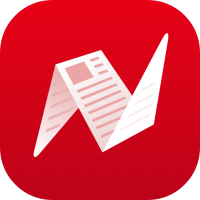 This is original content from NewsBreak's Creator Program. Join today to publish and share your own content.