Most locals are surprised to discover that Louisville is home to the largest collection of Victorian homes in the United States.
This weekend--July 25 and 26--the Conrad-Caldwell House Museum,
1402 Saint James Court, invites you to get a peek inside some of these majestic, preserved dwellings during its Old Louisville Mansions Tour.
The tour will showcase the district's most stunning Vicgtorian-style mansions, townhouses, and historic buildings, as well as art, antiques, architecture, and history.
The Old Louisville Neighborhood
The Old Louisville neighborhood-- located north of the University of Louisville's main campus and south of Broadway and Downtown Louisville-- is a history lover's dream with its 19th-century domestic architecture.
It is made up of 1,200 acres within 48 square blocks, and home to more than 17,000 residents. The neighborhood is home to the annual St. James Court Art Show on the first weekend in October.
Old Louisville is also unique in that a majority of its structures are made of brick, and the neighborhood contains the highest concentration of residential homes with stained glass windows in the United States.
Despite its name, Old Louisville was built as a suburb of Louisville starting in the 1870s, nearly a century after Louisville was founded. It was originally called the Southern Extension, one of the city's first suburbs. As many as 260 homes were built between 1883 and 1886 for the city's wealthiest families. This uptick of construction was in response to the city's role as host of the Southern Exposition, a five-year series of World's fairs held Louisville from 1883 to 1887.
The Exposition was featured the first public display of Thomas Edison's newest invention, the light bulb. The event was lauded as the largest artificial lighting display in history, with 4,600 lamps briefly transforming night into day in the Victorian-era neighborhood.
The name Old Louisville did not come into use until the 1960s.
Old Louisville was initially home to some of Louisville's wealthiest residents, but saw a decline in the early and mid-20th century. Following revitalization efforts and gentrification, Old Louisville is now home to a diverse population of students and young professionals.
Victorian Style Architecture
The term "Victorian architecture" refers to the era when Queen Victoria reigned over the United Kingdom, from 1837 to 1901, when most of these homes were constructed.
Victorian homes' are often characterized by their devotion to flourish and ornate features, such as turrets, iron railings, large wrap-around porches, stained glass windows, and small gardens.
Details on The Old Louisville Mansions Tour
Tickets to The Old Louisville Mansions Tour is $30 for adults. Two tours per day are scheduled at noon and 1 p.m. For more information about the Old Louisville Mansions Tour, contact Kate Meador at contact@conradcadwell.org, or call (502) 636-5023
SOURCES:
The Great American Country website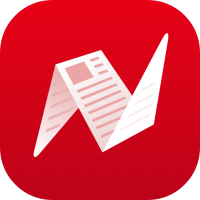 This is original content from NewsBreak's Creator Program. Join today to publish and share your own content.