Louisville is fortunate to offer a dedicated library to serve the community in many of its diverse neighborhoods. In fact, Louisville is the largest library system in the state of Kentucky with 17 local branches.
Councilwoman Paula McCraney of District 7 will host a one of a kind, citywide library tour of four of the city's libraries. The tour and accompanying activities are a way to celebrate the reopening of the city's libraries and to reintroduce people to the importance of libraries in the community.
A motorcoach bus will transport participants around the city and stop at four libraries: the Northeast Regional Library, the Southwest Regional Library, the South Central Regional Library, and the St. Matthews Eline Branch Library. The bus will have a restroom on board, as well as chilled bottled water.
This free tour will include information on the history of Louisville's libraries, as well details on their architecture and services. Door prizes will be handed out to lucky registered participants, and lunch will be catered by Panera Bread restaurant.
Limited seating is available, and the first 40 people to reserve a seat for the tour will be added to a drawing for a special prize.
The tour will begin at Westport Middle School, 8100 Westport Rd, and boarding at 9 a.m. The bus will be parked in the lot on the right side of the building off of Westport Road.
The tour route:
9 a.m- Board Bus at Westport Middle School
9:30 a.m. to 10 a.m - Tour Northeast Regional Library
10:50 a.m. to 11:20 a.m. - Tour Southwest Regional Library
11:50 a.m. to 12:20 p.m. - Tour South Central Regional Library
12:20 p.m. to 1:20 p.m. - Lunch (catered by Panera Bread) w/ surprise guest speakers at the South Central Regional Library
1:45 a.m. to 2:15 p.m. - Tour St. Matthews Eline Branch Library
2:30 p.m. - Return to Westport Middle School
Louisville Free Public Library is now Fine Free
The library no longer charges fines for late or overdue items.
The change is aligned with the trend countrywide to eliminate fees that can potentially keep patrons away from the library. The library's goals are to provide more equitable access to the library's materials and resources; encourage previous patrons to come back to the library and attract new users; and improve customer service and the patron's overall library experience.
Patrons will no longer accrue a daily late fee on overdue materials. Any overdue fines (not replacement costs) accrued before the fine-free initiative began are now eliminated. Past replacement fees for lost or damaged items still apply.
Support your Local Library
There are several ways to get involved and support Louisville's library system. For more information, visit Louisville Free Public Library's website.
The tour is scheduled for Saturday, July 24 from 9 a.m. to 2:30 p.m. It's free and open to the public but registration is required. Click here to reserve your seat
Sources -
Louisville Free Public Library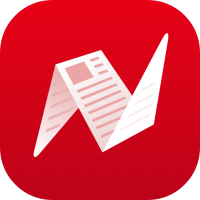 This is original content from NewsBreak's Creator Program. Join today to publish and share your own content.