After 13 years of leadership from the Jane Austen Society of North America -- Greater Louisville, the lead sponsor for the Jane Austen Festival is now Locust Grove.
The annjual festival will be held at Locust Grove, 561 Blankenbaker Lane, to celebrate Jane Austen's work, as well as movie adaptations and life in the Regency period.
But this year, a the stories of the enslaved people of Locust Grove will be introduced so enable attendees to explore the intersections between race and power in the realms of literature, theater, visual arts, fashion, and more.
A new vision
A public statement issued from Locust Grove's Executive Director Carol Ely discusses how the festival will for the first time incorporate the stories of the enslaved people who lived on Locust Grove from 1790 to 1849.
"We are here to tell the stories of the lives of the people who lived on this land, as fully as we can. Through programs, tours, publications, exhibits, and theatre, we strive to present the lives of the men, women, and children who lived in bondage here in their full humanity, not just as workers but as people with hopes, pain, family, traditions, and culture -- with souls. Their stories are now central to our work here."
According to Ely's statement, attendees from past festivals could inquire about the lives of enslaved people who lived on Locust Grove, but the topic was not a major part of the event. Now that Locust Grove has taken over the direction of the Festival from the local Jane Austin Society of North America, the stories of people in bondage will be featured.
"We may not always get it right in every detail, but we are committed to the journey, and we hope that those who are skeptical will come along with us as we try to create space to talk openly about the injustices and racism that existed in both Austen's world and in our own," Ely's statement concluded.
Because of the nature of the topic, Safe Spaces will be available and moderated in virtual or in-person rooms for Festival attendees to gather and process their thoughts about the topics surrounding Festival presentations.
The Festival will include speakers who will examine the transatlantic slave trade and race relations in context of both Jane Austen's England and Locust Grove's America. Also available to attendess will be workshops, vendors booths, and food in "The Pump Room."
Attendees can also explore all of Locust Grove, including the historic house, Louisa's house, and the museum gallery.
A program that includes the in-person festival schedule can be found here. The festival will run from Friday, July 9 - Sunday, July 11. Walk-in admission is available for in-person activities. Virtual content will be available after the Festival only to those who purchased virtual Festival access. Virtual Festival access will run through Saturday, July 31.
About Locust Grove
Locust Grove is a Georgian mansion located in Louisville, Kentucky. Presidents James Monroe and Andrew Jackson, John James Audubon, Cassius Marcellus Clay, and Lewis and Clark—among others—all passed through Locust Grove. It is listed as a National Historic Landmark that offers a unique example of early Kentucky architecture, craftsmanship, and history.
About Jane Austen Society of North America-- Greater Louisville
The Jane Austen Society of North America--Greater Louisville is a non-profit organization in Louisville, Kentucky, dedicated to the enjoyment and appreciation of Jane Austen and her writing.
Sources:
https://locustgrove.org/janeaustenfestival/
https://jasnalouisville.com/events/2021-jane-austen-festival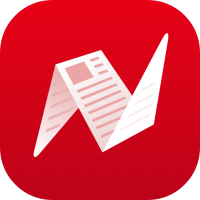 This is original content from NewsBreak's Creator Program. Join today to publish and share your own content.