Nonprofit organization Whitney/Strong is reintroducing in-person quarterly "Save a Life" training to communities most affected by gun violence in Louisville and Cincinnati.
"Save a Life was created as an educational outlet for the Whitney/Strong Organization to promote consistent messages about gun violence and suicide prevention/intervention measures," said Danae Cloyd, Program Manager for Save a Life.
Whitney/Strong offers a variety of trainings in firearm safety, suicide prevention measures, and Stop the Bleed are available to communities that are disproportionately impacted by gun violence from all fronts.
"The way it works currently is an organization will express interest in two of the four trainings we offer for a session, and then we collaborate to bring the series to folks they serve in their community," she said.
During the peak of the pandemic, Whitney/Strong offered online, virtual Save a Life sessions to ensure the safety of everyone involved.
"With the steady decline in COVID cases, we are over the moon to offer in-person sessions--in addition to virtual sessions-- to anyone who wants the training," Cloyd said.
The firearm safety training teaches participants how to properly handle and store firearms to prevent accidents, theft, and access during a mental health crisis.
"All of the participants in the training get to take home a free gun lock," she said. "Stop the Bleed training teaches participants to respond quickly and effectively to stop life-threatening bleeding, should they be a bystander in an emergency. Bystanders who know how to stop the bleed can literally be the difference between life and death for a victim of gun violence. Also, the participants get to take home a free bleeding control kit."
Whitney/Strong also offers Question Persuade Refer (QPR) training and Counseling on Access to Lethal Means training.
"QPR is a suicide prevention program that prepares participants to recognize the warning signs of a suicide crisis, ask appropriate questions, then persuade the person at risk to seek help," Cloyd said. "CALM is an award-winning course for healthcare professionals that extends beyond QPR to prepare providers to counsel patients and clients at risk of suicide to assess the patient's access to lethal means--especially firearms--and to develop a plan with the client and/or family to reduce access to those means to prevent suicide"
Whitney/Strong set a goal to have at least 500 people trained through Save a Life by June 2022. To meet that goal, the nonprofit welcomes all community members interested in doing a Save a Life session.
"Right now, we are concentrating our efforts in Louisville and Cincinnati, but the dream is to eventually have enough resources and personnel to take this nationwide because gun violence doesn't just occur in Louisville and Cincinnati."
Cloyd said the mission of Whitney/Strong is to demonstrate solidarity and accountability, and make a substantially positive impact on these communities that see the brunt of gun violence.
"Being involved and engaging the community to have these tough conversations is important and necessary because skewed perceptions and stigmas related to gun violence contribute to the overall problem," she said. "Gun violence can happen to anyone, no matter the race, gender, or socio-economic status."
The next quarterly, in-person Save a Life training is scheduled July 10 from 11 a.m. to 2 p.m. The training is available for participants ages 16 and over. This is an in-person event held at King Solomon Missionary Baptist Church, 1620 Anderson St, Louisville, Kentucky.
Participation in Save a Life training is free and culminates with a firearm safety kit, bleeding control kit, and more. If you are interested in partnering with Whitney/Strong to offer this life-saving training, please contact us at danea@whitstrong.org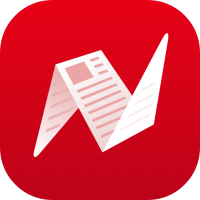 This is original content from NewsBreak's Creator Program. Join today to publish and share your own content.