Worldwide, approximately 250 million women entrepreneurs are living their passions and changing the world. In fact, the number of women who have taken the courageous leap toward starting their own businesses has increased by 114 percent in the past 20 years.
According to a study by Volusion, in 2017 more than 8,000 female business owners lived in Louisville, making up 38 percent of Jefferson County's business owners.
Yet, in spite of the growing numbers, there are still women out there who are reluctant to pursue their dreams of entrepreneurship. They want to own a business they love rather than settle for unfulfilling jobs. Often, social and familial pressures push them to chase security and a "sure thing" over the potentially risky world of entrepreneurship, so they tuck their dreams away. This lack of support, financial means, and confidence often seals the deal for them.
But in Louisvile, there's a promising trend for women. Many have managed to keep their entrepreneurial spirits alive and chase their dreams; they have not only survived the backlash, they've thrived in spite of it.
"Compared to the other metros on this list, Louisville showed the largest 10-year change in the percentage of business owners who are women, boasting an 11.3 percentage point gain from 2007 to 2017," the Volustion survey reports.
I interviewed four women entrepreneurs from Louisville who have figured out the formula to success, and they're ready to share their wisdom and experience. I asked the women below this question:
What would you tell other women who are searching their passion and feel stuck? What advice can you offer to help them get started on the entrepreneurial path?
They shared their responses with me, and I shared them below:
Michelle Knox
Meet Michelle Knox of Lone Red & Co. - An assignment in a middle school art class was helped Michelle Knox discover her passion. When she saw her drawing hanging with her classmates' drawings, she was surprised (and delighted) to see that hers was one of the best. That spark of realization—along with some encouragement from her high school art teacher—started her on her path toward pursuing graphic design. Today, she's the owner, creative director, and brand strategist for Lone Red & Co., a brand collaborative in Louisville, Kentucky, where she helps women business owners clarify their messaging and visual branding, so they can confidently and boldly market their businesses.
Michelle's advice: "It's been an evolution for me, and I don't know that anyone has just "One Thing" they are passionate about. I'd start by asking them: What lights you up? What fires you up? Then I would suggest they brainstorm creative ways to marry their natural abilities with those things. I've been a designer for years, but I'm just now repositioning my business to focus on women in mid-life and/or non-profits who are running service-based businesses that are changing the world for the better. I want them to be hugely successful and earn BIG money so they can use it for good. Plus, money is a great equalizer.
Personally, I think the drive to find our one true driving purpose is a lot of pressure. And, if you have to pay the bills, sometimes you don't have the luxury to be picky. Although, I think you can keep following your heart and listening to that little inner voice that asks you to check out this group or volunteer with another one. Think back over the last few years and list the times you felt engaged, happy, or fired up, and work forward from there. Invite others to brainstorm with you. Be open to wild possibilities--you're just brainstorming at this point. And don't feel like it has to be ONE thing. I think multi-passionate is a term for a reason."
Carrie VanWinkle
Meet Carrie VanWinkle, of The Smart & Soulful Money Podcast -- Certified Finanical Planner Carrie Vanwinkle believes it's possible — and necessary — to align an investment strategy with your personal values and life goals. But before she talks numbers and portfolios with new clients, she asks them to get a clear picture about what they want the purpose of their money to be beyond retirement. Her passion is helping women align their money goals with their personal ethics so they can use their money as a tool to create a meaning and make positive change in the world. As a part of the pioneering SRI/Impact Investing firm, Natural Investments, Carrie is a Louisville-based, independent fee-only investment advisor and fiduciary who helps women make a bigger impact on the world. She is also the host of the Smart & Soulful Money podcast
Carrie's advice: "I would tell them that I don't believe there's one thing that you're looking for. Our lives, our potential, our possibilities are bigger than one passion or purpose. Sometimes our passion and purpose are really about our work (earning money) in the world. Sometimes it's about our dedication to our family. Sometimes it's about contributions in the world that are not a paid job. I've listened to my inner pull, what I'm interested in, what really gets me to nerd out  (don't get me started on beekeeping! I used to be able to talk for hours about it!). I also carried a lot of ideas of what I should be doing and who I should be in the world that influenced my choices about work and my life path. How do you begin? I would say by noticing what you get excited about, inspired by, pulled toward. Follow those things. Be ready to say yes, and be open to where it takes you. And try to be as aware as possible of when it's an external should vs. your internal calling that's influencing you." 
Lettie Johnson
Meet Lettie Johnson of Gifted by Design - Lettie Johnson's passion for fostering growth in her community is evident the moment she starts talking about her work as a coach, a speaker, and a connector. As the CEO and founder of Gifted By Design, a values based leadership coaching and consulting firm in Louisville, Kentucky, Lettie helps her clients disrupt their negative thought patterns and behaviors so they can reach their fullest potential. She's quick to credit her success to her faith, her solid upbringing, and the coaching program she ascribes to. But, talking with Lettie, it's easy to see that her success comes from her passion for service, and her drive to see potential and possibility in the community she loves. Lettie was recently named Bingham Fellow in Leadership Louisville's Class of 2021.
Lettie's advice: "Grow yourself. Do the work. You will always hear me say, 'Do the work.' You can't grow a business, influence people, or make an impact on world unless you are growing yourself. You must be committed to the growth journey and do the internal work so you can discover your highest self, your gifts, and your greatest potential. You have to also keep your emotional bank full.
When you grow yourself, you get to know yourself. As a result, you embody who you are becoming and what you are here to do on this Earth. Once you build a base from your beliefs, you can use your gifts to propel yourself forward."
Laura Wagner
Meet Laura Wagner - The term "Renaissance man" is often used to describe a man who possesses many talents and a wealth of knowledge of many different topics. When I looked for a word to describe Therapist and Life Coach Laura Wagner, I had to coin a new term of my own: "Renaissance Woman." She lives her passions out loud, and Louisville is lucky to claim her as one of its own.
Laura's advice: "Be curious and allow yourself to dream and explore. Ask questions and question limitations. Consider what is not being said as much as what is apparent. Try new things and put yourself among different people or environments (even in your own city or town), even if it's uncomfortable. Build friendships with people who really want to be with you, know you, and support you. Write, read, and have conversations about societal and cultural pressures. Notice your reactions and responses to them, and question where they came from and why.  
Most of all, take care of your mental health. All of these powerful ideas and actions will help you grow, and life will also have its challenges or very dark times. You do not have to hide or "get over it."  The greatest gift you can offer yourself learning how to take care of your mind; that is where your ultimate power lies."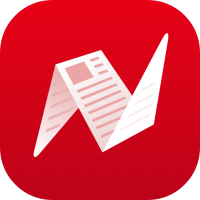 Sources - The Courier-Journal