In recent years, the demand for the artificial meat market is trending upward.
Currently, thousands of start-up companies around the world are entering the emerging field of artificial meat and gaining the attention of investors.
According to FAIRR, an international investment network, more than $1.1 billion flowed into the alternative protein market in the first half of 2020 in the venture capital sector, double the total investment of $534 million in 2019.
According to authoritative institutions, the global meat substitutes in 2023, the size of the market is predicted to reach $ 6.4 billion, a promising market. 
1. China's Artificial Meat Industry
China's artificial meat industry is in a rapid development stage.
300
The Ipsos Report shows that news about artificial meat in China has created a wave of public opinion online over the past year, for example, the first artificial meat mooncake was launched last September and has generated more than 300 million discussions on mainstream social media platforms.
90
More than 90% of Chinese consumers have heard of artificial meat, and consumer attitudes toward it are polarized. Some are curious about the hidden high technology and are willing to buy it, while others are not interested in it and consider it a marketing gimmick.
86
From the data, first- and second-tier consumers are more interested in artificial meat. 86% of consumers said they would change their meat consumption habits after the new crown epidemic. 
2. Artificial Meat Startups in China
And with the continued rise of domestic artificial meat startups such as Starfield, Zhenmeat, Heymaet and Vesta, artificial meat-related pizzas, mooncakes, cutlets and patties have been launched.
3. Foreign Food Giants
Foreign food giants have also begun to capture the market for China's artificial meat industry, for example,
KFC has joined hands with Cargill to launch artificial meat chicken nuggets.
Starbucks has joined hands with Beyond Meat and others to launch five new dishes of artificial meat, which to a certain extent has played a role in stimulating the development of domestic artificial meat enterprises and has also promoted a change in Chinese consumers' perception of artificial meat.
Any Questions? Need Help?
Contact Gino Gums & Stabilizers, Get the Answers to All Your Texture & Stability Questions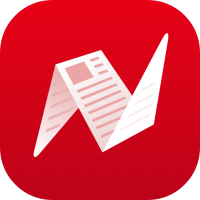 This is original content from NewsBreak's Creator Program. Join today to publish and share your own content.