Barbecuing Tips and tricks
If you have ever been grilling burgers, brats, or other types of fatty cuts of meat then you probably already know about grease flare-ups. One step I take to help prevent this from happening is to line the grill grate with aluminum foil, then poke holes in the foil with a fork. This helps not only to protect the grill grate but also to keep the grease from flaring up. This also keeps the meat that's being grilled from getting charred to a black crisp on the outside and left uncooked on the inside. Burnt food simply isn't appetizing. Nor is eating charred food healthy.
Adding barbecue sauce to various types of meat gives it a great flavor. However, it is a waste of time if the sauce is slathered on while the meat is completely raw. Because the barbecue sauce will most often run off the meat, or burn before the meat gets cooked. To prevent either of these things from occurring, wait until both sides of the meat are seared, then add on the barbecue sauce and finish grilling. P.S. don't forget to keep flipping the grilled meat to limit surface exposure. Especially if you are grilling without the aluminum foil.
Tips on grilling different cuts of meat
Pork steak:
Country-style pork steak is the long cut, fairly thick chops that normally have the bone-in and has a strip of fat around one of the outer edges. These steaks grill up very nicely and by far taste the best when grilled. The fat melts into the steak giving it an almost buttery flavor. While the bone adds additional flavor to the cut of meat.
Normally, I like marinating any cut of pork whether it's country-style pork steaks, cutlets, New York cut chops, etc, etc. However, don't add salt and pepper to the chops when you are marinating them in citrus juices. Instead, add the salt and pepper just right before placing them on the hot grill. Even marinating with salt and pepper beforehand tends to make the pork cuts drier.
Skirt steak:
Are you familiar with skirt steak? The inside skirt steak is typically used in fajitas and other types of rolled meat wraps. Then there's also the outside skirt steak which is somewhat longer, and thinner. The outside skirt steak is more tender than the inside skirt steak, and it delivers a more than satisfactory flavor when grilled.
Either cuts of skirt steak soak up marinades nicely. I often marinate with a citrusy mix of lemon and orange juice with spices and a combination of garlic and onions for extra flavor. However, don't add salt and pepper to the skirt steak until you are ready to place it on the hot grill.
Grilling skirt steak doesn't take very long. Sear each side and flip the steak frequently, don't cook it for more than 3-4 minutes tops.
Ground beef:
Ground beef's high-fat content makes flavorful burgers when they are grilled. Season the outside of your patties with salt and pepper right before grilling them: To keep your burgers from getting too dry. Seasoning the burgers beforehand will draw out all of the moisture of the meat.
As stated above, grilling directly on the grates of your grill can be problematic. If you prefer not to use aluminum foil, use a cast-iron skillet on the grill to prevent your burgers from falling apart and crumbling. This will also protect you and the burgers from getting flare-ups.
Ribeye steak:
The ribeye steak is a traditional cut of meat that a lot of people enjoy grilled. The ribeye steak is a thick-cut steak and is quite delicious when grilled to juicy perfection.
Just like ground beef, and other types of meat, add salt, and pepper right before placing the ribeye steak on the hot grill.
Once the ribeye steak is on the flaming hot grill, grill each side, and flip the meat frequently. Allow the steaks to rest for about 10 minutes before serving, doing this will let the juices settle.
Grilled fruit
Any variety of fruit can be grilled. Pineapple, peaches, plums, melons, etc, etc all grill very nicely.
Fruit grills better when it is in larger pieces. Instead of dicing finely, cut each piece in large chunks, or halves. If you are interested in grilling strawberries, grapes, and cherries use fruit skewers. Pineapples grill well when they are fresh and sliced thick.
As with any fruit, always grill it when it's at its freshest, and don't forget to oil the grill grate before placing the fruit on to cook.
Grilled vegetables
Any type of vegetable can be grilled: Although squash, eggplant, onions, bell peppers, hot peppers tend to be the favorites among many others. To prevent your veggies from burning, sear them on high heat, then move them away to a cooler part of the grill so that they can finish cooking. You can also pre-cook your vegetables beforehand and grill them for a few minutes to get the smoky grilled flavor and some color on the outside of them.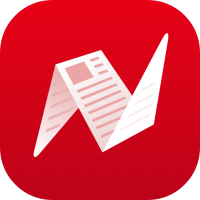 This is original content from NewsBreak's Creator Program. Join today to publish and share your own content.