The breading in this recipe is not simply made of flour. Instead, I use a homemade dry pancake/waffle mix, with seasonings. That's what makes the cutlets have a great crispy texture once they are cooked. The sirloin cutlets are a nice country selection to serve with eggs and waffles at breakfast or to have as a side dish with new potatoes, greens, and homemade mac-n-cheese for dinner. For lunch, the sirloin cutlets are tasty served on a bun, with lettuce, and topped with a slice of tomato.
If you prefer to use a store-purchased pancake and waffle mix it works pleasingly well too.
Ingredients:
1 package of sirloin pork cutlets (I don't use the tenderized cutlets for this recipe but those would work fine too.)
About a cup of dry pancake or waffle mix
1 tablespoon of fresh ground black pepper
1 ½ teaspoon of soul seasoning
Enough canola oil to coat the bottom of the skillet
Optional: 1/2 teaspoon of ground garlic and ½ teaspoon of onion powder
Dry Waffle Mix
1 ½ cups of self-rising flour
1 tablespoon of Splenda
½ teaspoon of salt (optional)
Normally, for waffles or pancakes, you would add egg, milk, and oil. Today, we're going to just need the dry ingredients.
Instructions:
In a brown paper bag, or a ziplock bag add the dry waffle mix and all the seasonings together. Shake the bag well to mix the ingredients well. Next, add in a couple of sirloin cutlets, then shake the bag. This will coat the meat on both sides. Continue to coat the cutlets.
In a large skillet add enough oil to the bottom of the pan to coat it. Turn the burner on high heat. Allow the oil to get hot. Next, add in 3-4 sirloin cutlets. Brown one side of the meat until golden, then flip the meat over to finish cooking the other side. Add extra oil to the skillet only when necessary. The oil is only to crisp the dry waffle mix, not to fry the meat in. (I use a large nonstick skillet).
Position the cutlets on a paper-lined tray; after both sides are golden brown (to drain). Then place the cutlets on a platter and serve.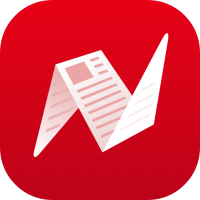 This is original content from NewsBreak's Creator Program. Join today to publish and share your own content.