Arkansas Highway 42
Taking a scenic drive along Highway 42 in Arkansas may not be everyone's cup of tea due to the lack of things to do. Facts are unless you are interested in agriculture, wildlife, and nature, then you probably wouldn't want to consider it. However, if you are the type of person who loves the beauty of being out in a rural area, a scenic drive on Highway 42 may just fit your cultural style.
Highway 42 runs east-western, in Jackson, Cross, and Crittenden counties in the Northeast section of Arkansas. It's a rural state highway that is nearly 54 miles long. The highway is a two Lane Road that has a low volume of traffic, serving sparsely populated agricultural regions.
Highway 42 is one of the first original state highways. It was built in the mid-1920s and hasn't changed much throughout the years. Although highway 42 has never been listed as part of the National Highway System it still serves the communities of Jackson, Cross, and Crittenden counties well.
Highway 42 begins in the southeast of Jackson County, east of Cache River National Wildlife Refuge. Then enters Cross County at Bayou DeView just before entering the small community of Hickory Ridge, Arkansas; somewhat further down the road, Highway 42 meets up to Brushy Creek Wildlife Management Area, and also it meets up with L'Anguille River, as you continue to drive eastward; towards Cherry Valley, Arkansas. Proceeding east across the railroad tracks and the hills of Crowley's Ridge, then through Birdeye and Coldwater. The route continues eastward, passing through Twist and entering Crittenden County; continuing into Turrell, Arkansas where it briefly takes you near Wapanocca National Wildlife Refuge.
In conclusion, there are numerous highways along the way that Highway 42 meets up with that aren't mentioned in this article.
If you like wildlife, Cache River National Wildlife Refuge, Bayou DeView, Brushy Creek, L'Anguille, and Wapanocca National Wildlife Refuge are extraordinary and unique locations to visit in Arkansas.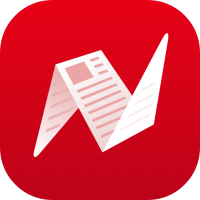 This is original content from NewsBreak's Creator Program. Join today to publish and share your own content.